QUICK FACTS
The biggest venue yet at Tapei Expo Dome and Yuanshan Plaza
Special guests including VoiceTube co-founder Johnny Tsai and CloudMile CEO Spencer Liu
200 startup exhibitors showcasing their edging solutions
Participants including SurveyCake, Kdan Mobile and Frontier
Meet Taipei Startup Festival, one of the largest meetup gatherings for Asian startups, is set to begin on November 18 in Taipei Expo Dome and Yuanshan Plaza. The scale of the four-day physical event is to be further enlarged despite the ongoing COVID-19 pandemic, according to event organizer Meet.
The theme of this year's Meet Taipei will be "Arising Vision," as a reminder that Taiwanese startups should adjust to the new normal in a post-pandemic business world with their unique visions and solutions, especially in the face of global economic downturn, Meet said.
The startup festival is expected to bring together more than 450 participants, including Taiwan's most promising startups, venture capitalists, incubators, accelerators, and media. Special guests from different fields, such as VoiceTube co-founder Johnny Tsai and CloudMile CEO Spencer Liu, will also be invited to share their views at the forums.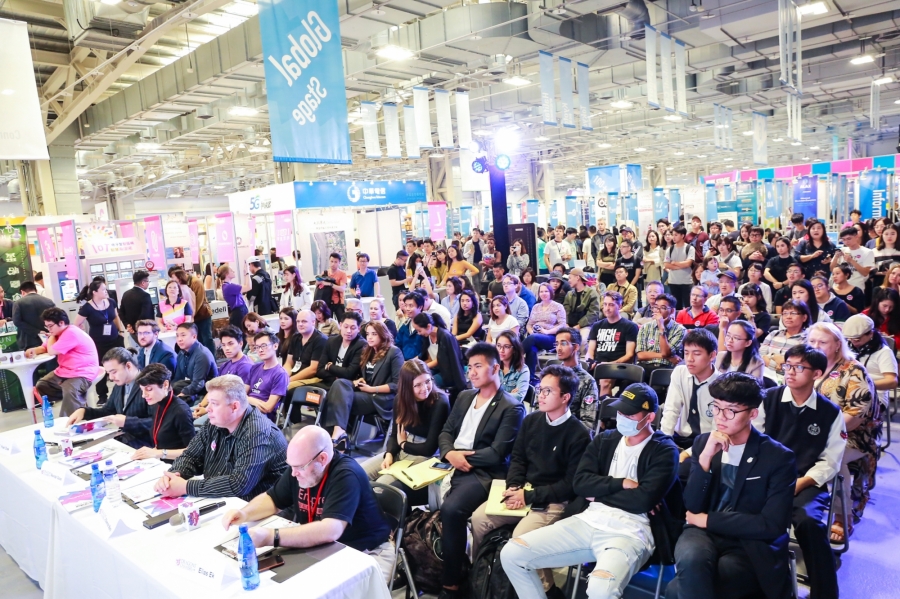 Thriving startup community
The majority of this year's 200 startup exhibitors will showcase products related to business-to-consumer applications or eHealth, the use of information and communications technologies in the healthcare sector. There is also a growing number of exhibitors featuring 5G, augmented reality (AR) and extended reality (XR) technologies, according to Meet.
Exhibitors will include SurveyCake and Kdan Mobile, two high-profile startups that have already tapped into overseas markets. Founded in 2012 by Alex Liu, SurveyCake provides users with a one-stop solution to optimize their questionnaires. The startup last year (2019) expanded its footprint into the European market, reaching a record of 250,000 registered users.
Global SaaS provider Kdan Mobile, known for its PDF reader and e-signature applications, has seen its apps receive over 150 million downloads worldwide. The Taiwan-headquartered company last year announced its partnership with consumer software provider Sourcenext, aiming to grab a larger share of the Japanese market.
Meanwhile, some Taiwanese startups are dedicated to providing new solutions for their clients in traditional manufacturing sectors. Digitial fabric platform Frontier features the utilization of AI technologies to solve the inefficiencies in existing apparel supply chains, simplifying the process of textile sourcing for designers and brands.
Apart from the exhibition, Meet Taipei will offer 600 pitch and matchmaking events that help build corporate-startup partnerships during the four days. The top 3 startups with the greatest growth potential of the year - selected from 30 promising startups based on external reviews by representatives of venture capital and accelerators - will also be named at this year's Meet Neo Star Demo Show.
Check out for more info and take your ticket: https://eng.meettaipei.tw
About Meet Taipei
Meet Taipei is the first startup exhibition in Taiwan, also the largest of its kind in Asia. Over the past six years, it has attracted more than 2,000 startups both from home and abroad. Now in its seventh year, the event brings together key players in Taipei's startup community and international guests from November 18-21.
About Meet
Launched by Business Next Media in 2011, Meet is a media platform providing the latest news and organizing offline events for the Taiwanese startup community. It aims to help foster the local startup ecosystem by engaging more participants and introducing resources from different fields.