Fourdesire, a Taiwan-based mobile app studio, is launching its fourth product To-Do Adventure to turn executing to-do lists into an adventure.
Founded in 2012, the company develops mobile apps independently for iOS and Android and offers them on a freemium basis. Before To-Do Adventure, three existing products -- Fortune City, Walkr, and Plant Nanny -- have had 27 million users worldwide, from Taiwan to the US and Europe, with more than 5% being paid subscribers.
Plant Nanny, an app that helps people track how much water they drink per day, was awarded the best app of 2019 on Google Play in Taiwan, Hong Kong, Thailand, Indonesia, Italy, and Spain.
Behind all the apps Fourdesire develops is an idea of making tedious, everyday tasks fun. "You might know it is important to drink a certain amount of water every day, but you probably never do it," said Wei-Fan Chen, founder and CEO of the company, shared in a press conference. "We allow our users to have fun while doing the type of things that are 'easy to say but difficult to do.'"
Similarly, To-Do Adventure differentiates itself from many other productivity tools that are either too complicated or too boring to use, Chen added.
In the app, users can create to-do items, set deadlines, and add an island to their map as they check off a task on the list. The more tasks are completed, the more diverse the landscape becomes.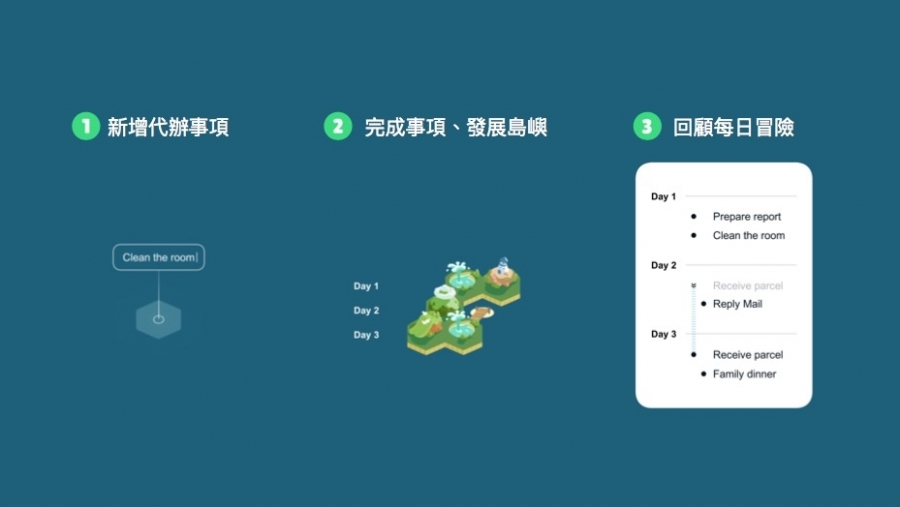 While many to-do list apps focus on giving users a sense of accomplishment as they tick off tasks, To-Do Adventure features a screen that displays a list of uncompleted items.
On the map, these tasks will be shown as a broken bridge or an unfinished waterslide, suggesting that the users improve their time management skills.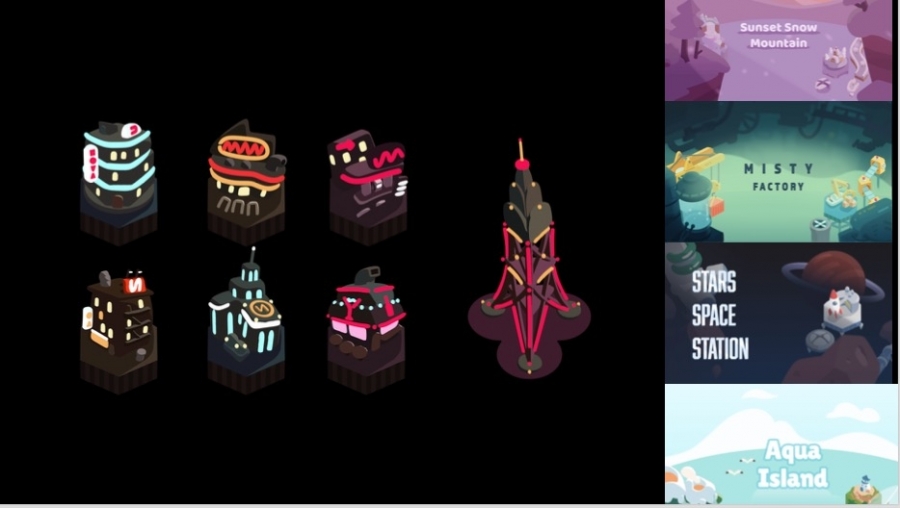 To-Do Adventure was inspired by the bullet journaling method, a goal setting technique developed by designer Ryder Carroll that boosts self-awareness.
"Instead of focusing on the tasks that are finished one after another, To-Do Adventure focuses on the people, enabling the users to be more self-aware," Chen said.
With the app, users are able to examine if their to-do list is reasonable. If not, they can choose to move an uncompleted task to another day or simply drop it from the list.
After all, life isn't just about finishing 98 out of a hundred tasks on the to-do list," Chen said, but to which of them a person allocates their time and energy.
To-Do Adventure will be available for iOS on Sep. 23 and for Android by the end of the year, in English, Chinese (traditional and simplified), Japanese, and Korean.