In 2016, Colin Hodge sold the dating app he created to Singaporean company Paktor. In four years, Down has acquired more than 6 million users, mostly in the US, without spending a cent on ads.
With the experience of growing an app organically, he joined Paktor as the head of its social apps accelerator Paktor Labs, where he helped the now top-grossing dating app in Taiwan to grow 20 times in user number and revenue. In 2017, Paktor merged with 17 Live to form M17 Entertainment, and Hodge later moved to Taiwan for the new firm to operate one of the most dominant live-streaming platforms in the island nation.
In 2018, Hodge started to expand M17 to Hong Kong, Singapore, Malaysia, Indonesia, Japan, and the US. "Through these lessons, we built a playbook that our marketing, product, and later, growth team could use to make sure that when expanding into a new country, [we] are learning the previous lessons and adapting to new markets," he said.
As the former global chief growth officer of M17, he shared how he took a Taiwan-based company global with the growth strategies he has been developing since the launch of Down. Put together as what he calls the SMILE framework, he said startups should follow it and make growth part of their everyday process at work.
Look for sparks of growth
"First, you need to define what success looks like for you as a team," Hodge spoke at Meet's event. "Ask yourself if [you] vastly improve any area, which would have the biggest effect for [you]?" For 17 Live, for example, he said they define success (S) as having a full page of active content created by streamers.
Next, he recommended choosing a metric (M) that measures the success, like daily active users, and brainstorm ideas (I) to improve it. In the process, it's crucial to "take a deep dive into the psyche of the targeted users," he said. "Imagine yourself in their daily lives, moods, attitudes, and interests."
To further incentivize active streamers to share content, M17 "appealed to their desire for fame" by holding contests on social media and offering flashy prizes and ended up acquiring some thousands of new users at a low cost.
Organic growth, in other words, requires that a team understands what the users want and steps out to offer it.
With a large of amount of ideas at hands from brainstorming sessions, a team should then pick out the promising ones, lay out (L) plans to put them into practice, and start to experiment (E). "Repeat this step until you find a 'spark of potential growth,' a result where a key metric moves significantly," Hodge said.
He believes this is the type of work that a company need to invest in while expanding in a new market. In Malaysia, for instance, Hodge said they saw a spark of growth when they featured streamers on the top of the app, which encouraged them to continue experimenting with other featured spots.
"So often, I see startup saying 'we have a successful product in our home country and I'm going to find a marketing agency in new country and see what it happens,'" Hodge said. "However, it doesn't work this way."
He suggested taking a pulse on the local market by talking to and hiring experts as well as giving priority to the product team to find product market fit (PMF) locally.
Be what you sell
In addition to finding the target market and PMF, Jordan Forssman, the former chief of product at Armorize Technologies, spoke about how he grew the brand of a B2B business and cemented its position as a market leader before the acquisition in 2013.
A success story in Taiwan, Armorize Technologies was sold to Proofprint, a enterprise security firm based in California, for $25 million.
First, Forssman said the key to branding and business development success is to build a culture in which the employees embody the problems that the company's solutions are tackling.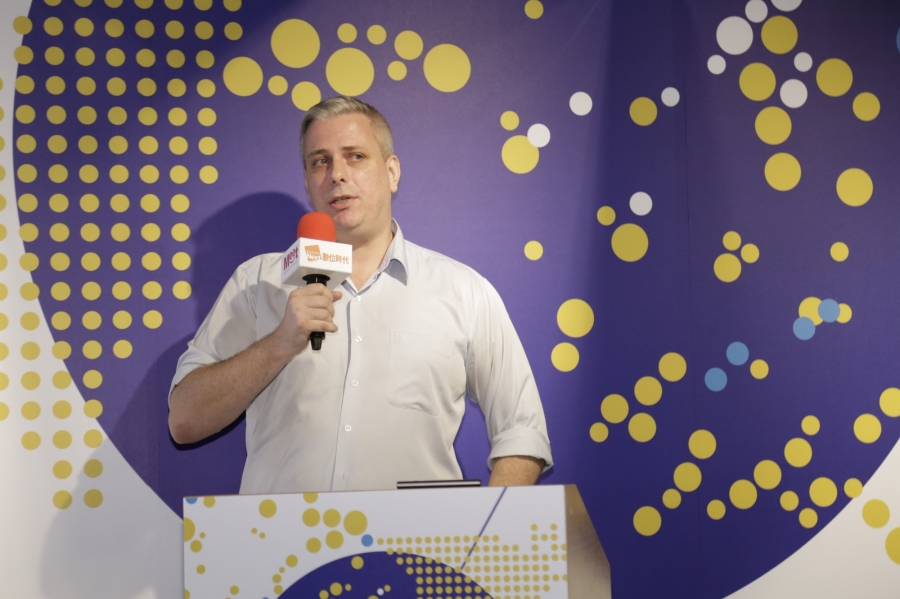 "Nobody is interested in your technology, how smart you are, or even your product," Forssman emphasized. "They buy you -- to solve their problem or fulfill their needs, so you have to be what you're trying to sell."
He recalled that back in the time at Armorize Technologies, the founder once demanded that all employees pass the Certificated Ethical Hacker (CEH) exam. "I almost had a heart attack for the certification, but it really affected our ability to talk to our customers."
Forssman said a stronger grasp of the industry makes it easier for him to gain trust from the customers, which is particularly important for cybersecurity companies like Armorize Technologies.
Similarly, "if you're a gaming company, everyone should be gaming," Forssman advised. "Everyone should be familiar with the types of choices users face and the sense of adventure that gaming gives to them."
As the next step of growing Armorize's brand image, Forssman said they attempted to develop a sense of leadership by educating their customers about who they are and what they do and showing that they're the best in the security industry.
He enumerated the many ways they do it, including blogging about new hacking techniques and their discoveries or delivering talks about the latest approaches to breaking into a website at conferences and trade shows around the world.
"Here is a circle that feeds into itself," Forssman said. "These activities help grow and strengthen our brand." Interestingly, some readers of their blog ended up approaching them and asked if they can work for the company.
Grow mastery and grit
Jameson Hsu is the founder of Mochi Media, a Flash-based games platform sold to Shanda Games for $80 million in 2010. He later co-founded three other companies, one of which was acquired by Facebook.
Drawing on his experience as a serial entrepreneur, he said it's crucial that startup founders develop mastery in their domain of expertise. "Be prepared and know your stuff," he said.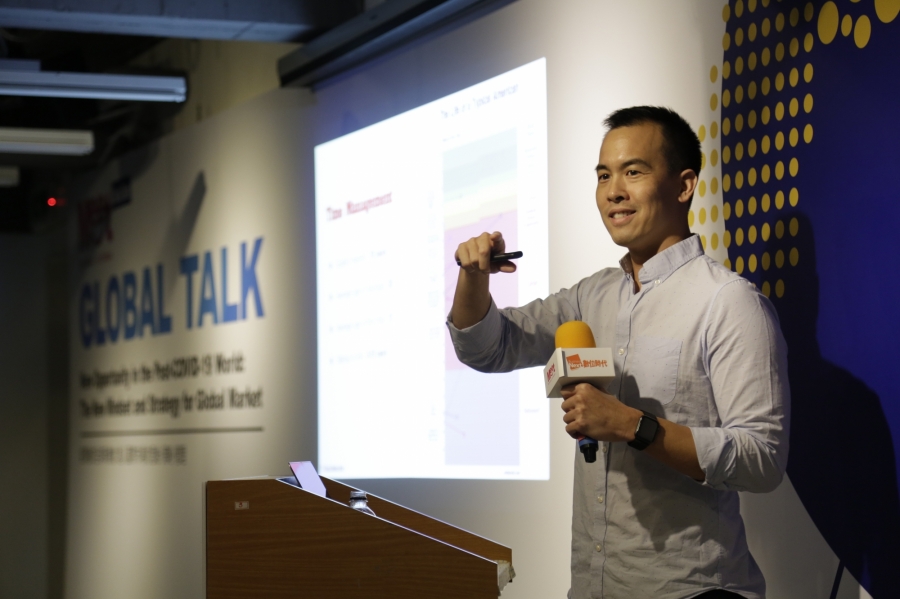 For example, Hsu recommended that they remember the numbers that might come in handy when they pitch or explain their ideas. "There's nothing more exciting for investors than numbers, especially big numbers," he laughed.
In the book Outlier, Malcolm Gladwell gives a number of examples like Bill Gates to explain that such mastery requires 10,000 hours of practice, and for most people, Hsu said it means to dedicate three hours every day for ten years to learning about a subject.
Given how challenging it is, entrepreneurs are encouraged to start early. Hsu reminded that it takes around eight to ten years to successfully exit a company and such time can be longer if they decide to have their own family before the exit.
Next, Hsu suggested that founders grow their persona, that is, what they are and how they're perceived by others.
"People who have been tremendously successful share grit," he said. "This characteristic sets them apart from other people."
Breaking down this idea, Hsu considers grit to be a combination of passion, determination, creativity, optimism, and fearlessness. The latter two indicate the quality of a person who has faith in themselves and believes they will eventually get through all types of difficulty.
To conclude, for founders, running a startup entails looking for ways to grow not only the product and the brand but themselves per se, as these success stories tell us.
--
Editor's note: This article is written based on the keynote speeches by three entrepreneurs, investors, and industry experts at an event Meet organized with the goal of internationalizing Taiwan's startup ecosystem.