To drive profit growth and stay ahead of the competition, corporates are taking an active role in the venture market. In Taiwan, for example, CVC business units and firms have participated in 52% of all the deals made for the past five years, according to Taiwania Capital's report.
Based in San Francisco Bay Area, MS&AD Ventures is a CVC firm of MS&AD Insurance Group Holdings, a Japanese insurance company that operates in 47 countries around the world. With 120M fund under management, the firm invests in early-stage startup companies across continents and industry verticals, from fintech, AI, to cybersecurity.
While many CVC investors shy away from backing young startups, MS&AD Ventures have had 32 companies in portfolio and seeks to invest more; these companies hail from the US, Germany, Israel, Singapore, and so on. To explain their strategy, Tiffine Wang, partner for the CVC firm, told Business Next that they bet on "what's going to happen in three to seven years from now."
Their parent company is aware that innovation shouldn't only be incremental -- a series of minor improvements to existing products -- but also disruptive. "I invest in a company I think is going to kill current business models," she said.
MS&AD Ventures has a team of business development leads that source technologies to be implemented into business units in the next six to twelve months. On the investment side, the decision making sits with the three partners, who focus on disruptive models.
This is just one of the many features that make Ms. Wang's firm unconventional. Others include the ability to make an investment decision within two weeks, though it still entails a series of evaluations and negotiations.
"Our team, especially from the investment side, is known for being agile," she said. "We stand on top of things about moving fast, and that's what we pride ourselves on doing because we want to be mindful of how entrepreneurs are treated."
The pandemic has slightly slowed down the process, but she said it's because they have been helping portfolio companies revamp their plan to ensure they have enough cash runway for the next 12 to 18 months.
She believes now it's a great time for investors to bet on early stage startups, as they may focus on building a product in the time of economic downturn and be ready to launch it when the crisis comes under control.
We want them to come to us when something is wrong
Like her other partners, Ms. Wang had been working with entrepreneurs for years before moving into the VC space. She has built incubator and accelerator programs to help talent with technical background start their own business, including the Alchemist Accelerator, and, most recently, worked for Singaporean holdings company Singtel on innovation and venture investment.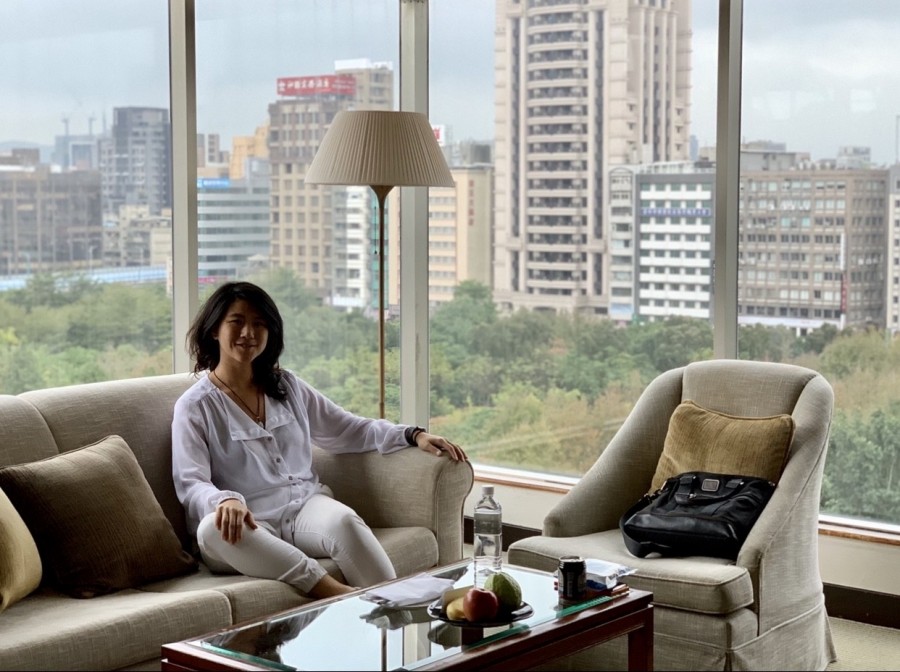 Because of their experience, she said they try to be respectful and responsive to entrepreneurs. "We want them to come to us when something is wrong...because we can help them manage it," Ms. Wang said.
With an educational background in psychology, she has a unique perspective about how to coach startups and entrepreneurs. "As a case manager, you don't go in there with an idea about what this person is gonna say or do," she said.
She and her team lead and guide entrepreneurs to grow and expand globally -- without telling them explicitly how to achieve it. Instead, they aim to be a resource for their entrepreneurs, introducing them to other VCs, customers, and sharing a "holistic perspective" about how to run a global business.
At the end of the day, she said, most problems in a startup team are people problems; this is, again where her knowledge in psychology comes in handy. She described what she would do for them as a "massage."
Speaking of investment strategy, Ms. Wang explained that her team tends to follow instead of leading a deal -- because they try to avoid sending signals to other companies. "We don't want to say this company is our company and no one else can work with them."
While many CVCs who may prefer exclusive deals, she said her team seeks to be part of the ecosystem and open up as many new opportunities for their companies as possible. However, it's still possible that they lead a funding round if their relationship with the startup team "clicks."
Growing presence in Taiwan
As she manages portfolio companies spread all over the world, Ms. Wang has been visiting Taiwan in search of VCs to co-invest with. At the moment, she said she's still learning from the ecosystem from Taiwanese VCs and some others from Singapore who having been talking about Taiwan.
Alongside traditional CVCs, there are several younger emerging managers in Taiwan that are operating more like a global VC like her, and this is a great opportunity for the country if their global perspective turns into part of its culture.
"It's not about Taiwan become Silicon Valley or Israel, but about Taiwan becoming fully Taiwan," she said. "You have to take all the things you've learned from all over the world and turn it into the Taiwan DNA and make that successful."
Ms. Wang took herself as an example of continuous learning: it's only spending enough time at Singtel did she become well-versed in the telecom industry. She encouraged Taiwanese founders to go and learn from the companies in the ecosystem where their industry is thriving.
For example, "if you're building a security company, it's wise to spend some time in Israel, meeting the entrepreneurs who are part of the ecosystem," she said.
In the meantime, she stressed that Taiwan should keep working on what it's been good at, such as healthcare and hardware design, and "do it in a way that no one else can do it."
"I don't want to invest in the Taiwanese version of Uber," she asserted. "I want to invest in something I can only find in Taiwan, so the world comes to Taiwan to find this thing."
Ms. Wang believes Taiwan has the potential to stand out on the world stage, but founders have to be committed to building technologies that can scale globally. With a great talent pool, Taiwan should dare to take bigger risks and go after big ideas, she concluded.