On Feb. 5, the British Office Taipei announced its plan to scout for tech scaleups in Taiwan who are ready to break into the international market through the UK Tech Rocketship Awards. The program, having attracted 1,700 companies in Australia, India, Japan, New Zealand and South Korea, is open to Taiwanese businesses for the first time.
To compete for the opportunity to participate, scaleups need to be headquartered in Taiwan, have at least two years of experience in trading, and work in fields that include artificial intelligence, life sciences, and future mobility.
The categories of the awards are based on the grand challenges facing the UK society today, such as the ageing population, with two firms selected for each, according to the office.
Sophia Shu, the head of Investment at the office, pointed out in the press conference that special attention will be paid during the selection process to make sure the scaleups offer what the UK and global market demands. In addition, they have to show genuine interest and ability to set up operations in the UK within several years.
Winners of the awards will be sponsored to travel to the UK during the London Tech Week in June this year to explore the market, expand their global networks, and prepare to grow their business in one of the top-ranked ecosystems of VCs, advisors, and customers across the globe.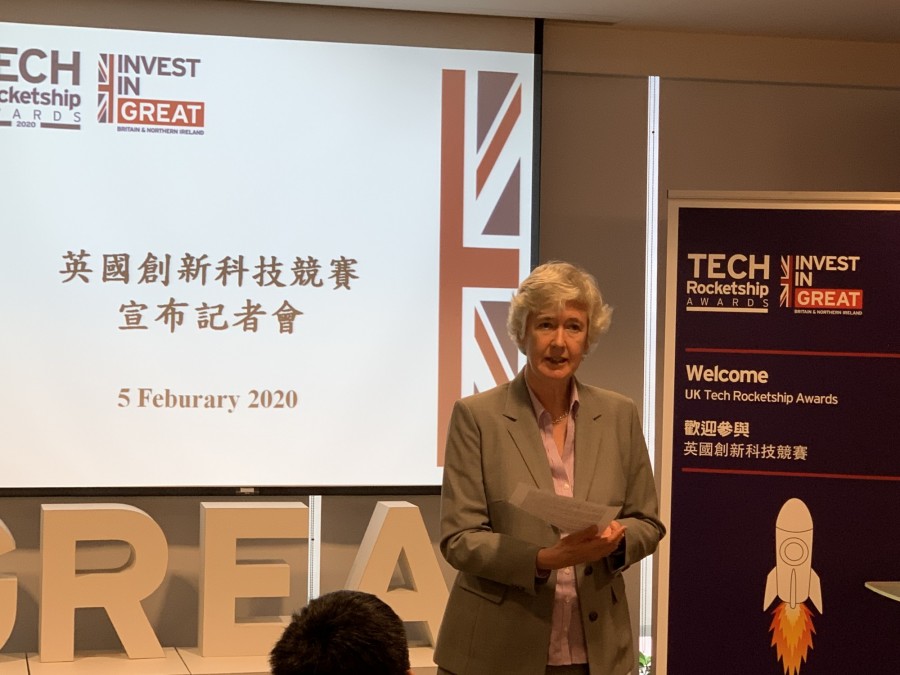 "The UK tech ecosystem is going from strength to strength, growing 2.6 times faster than the wider economy," said Catherine Nettleton, British Representative to Taiwan. "It's the perfect place for determined and ambitious tech companies to grow globally."
Last year, the UK "sits behind only the US and China in terms of total venture capital funding received," according to the office. "On a city-level, London joins the Bay Area, Beijing and New York at the top of the world's most-funded locations."
With six Taiwanese scaleups invited to the UK, Ms. Nettleton said the UK will have the opportunity to draw on Taiwan's experience across a wide spectrum of technologies.
"Taiwan is a hub of innovation," she said. With strong R&D capabilities and impressive pool of talent, the country has built a vibrant startup ecosystem and spawned a great number of successful scaleups, including Appier, KKday, and Gogoro.
Through embracing participation and collaboration, both Taiwan and the UK can potentially benefit from the new opportunities driven by technologies, Ms. Nettleton said.
"[The awards] are an excellent platform for companies to grow internationally and I encourage all Taiwanese tech companies with global ambitions to submit an application."
The deadline for application submission is April 13, and the winners will be announced in the following month.