Taiwan, an island of ethnic diversity. This is made possible partially by around 700 thousand migrant workers, mainly from Indonesia, Vietnam, and the Philippines. With a dream of various kind in mind, they pluck up the courage to cross the sea and move to Taiwan to work as fishermen, caregivers, or servants, some thousand miles away from their family and native land.
Five years ago when One Forty was founded, one could spot one migrant worker out of forty people in Taiwan. It should be even easier now as the number of blue-collar workers from Southeast Asia increases by more than 10% every year.
Due to language and cultural barriers, they often find it difficult to communicate with their employers, make new friends, and integrate into the new society. Deeply-rooted stereotypes against them only render their living situation even more precarious.
Also, not given any opportunity to acquire new skills and knowledge at the workplace, they can struggle finding a better job after returning to their home country, and thus be forced to do unskilled, physical work again to earn a living.
"We are the first non-profit organization in Taiwan to empower these workers with education," said Kevin Chen, co-founder of One Forty, who leads his team to run a weekend school in order to help the fast-growing minority population adapt to the new environment and improve their own lives. There, they offer not only language training programs but courses on Taiwanese culture.
With language skills, these migrant workers may find better-paid jobs after returning to their hometown, Mr. Chen told us about what he has learned from some workers who later work for Taiwanese companies that have set up a branch in Indonesia.
At the school, One Forty also offers financial planning and business management lessons to help foreign workers break out of the vicious cycle of poverty with new knowledge. They're therefore able to, for example, start their own business in their home countries.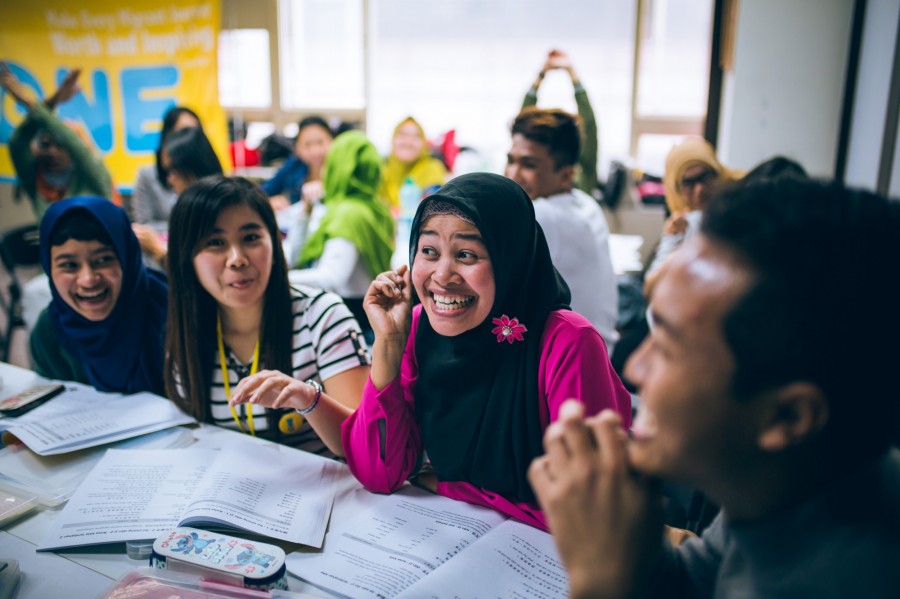 "During the interviews with our students, we realize there are still a lot of unsolved issues," Mr Chen said. Recently, they found out that many workers can't make it to their offline courses on weekends. His team then started to teach language courses on Youtube and offer free self-learning materials so that the workers can study Mandarin on their own in their free time.
Mr. Chen described the journey to be a series of "trial and error," that is, repeated and varied attempts to solve newly discovered problems until success. "This is also why I think we are still a startup team," he said.
New opportunities
Starting from this year, One Forty has been working with a number of privately held companies, including Far EasTone Telecom, who sponsors the project of sending self-learning materials to migrant workers across Taiwan.
Mr. Chen believes for the organization, there's more room for collaboration with enterprises, who have started to pay attention to this large group of immigrants. "Some of them would like to fulfill their social responsibilities as private companies by financing us," he said. Indeed, this attempt can also create a positive brand image for enterprises if they plan to expand to Southeast Asia.
For companies currently operating in the region, there can't be a better talent pool other than One Forty's school, in which the students are all local people who have learned to interact naturally with the Taiwanese. "There are already five of our students working for one Taiwanese company in Indonesia," said Mr. Chen. They earn double to triple the amount that they might otherwise be given to do the same job and have therefore substantially improved the quality of life.
It seems that everything One Forty does pertains to bridging the gap between Taiwan and Southeast Asia, especially the countries which their students call home. Following the same goal, the organization has started this year to conduct training sessions for migrant workers in Taiwan-based companies as well.
When it comes to social impact, Mr. Chen said One Forty tries to measure it during the two trips every year to Indonesia and the Philippines, the two main sources of migrant workers in Taiwan. "We visit our former students, go to the shops they open or the places where they work," he said. "But since we live far from them and aren't able to do it often, we are hoping to work with local non-profit organizations to keep fully informed of any news in their lives."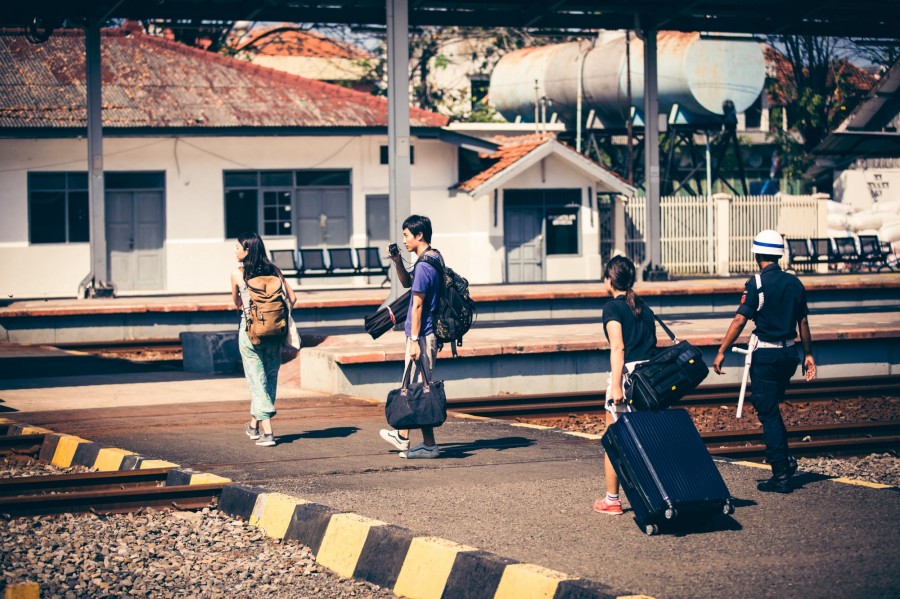 Mr. Chen believes from a broader perspective, what they've been doing also helps Taiwan shape better relations with foreign countries, a particularly crucial task for the politically isolated nation. Acting as a citizen diplomat, One Forty supports migrant workers to facilitate intercultural understanding and ensure they have a positive experience in Taiwan, which, in the long run, may benefit the country.
Last year, he shared with a number of like-minded organizations from around the world at International Labor Conference (ILO Conference) how One Forty empowers migrant workers with knowledge and practical skills. "A lot of them are surprised to know there's an organization like us in Taiwan working on how to support migrants," he said.
In fact, social issues stemming from immigration are universal. "There's also refugee crisis in Europe, for example," Mr. Chen said. They require every member in the global community to combine forces to come up with innovative solutions.