He owns two bars and a blockchain startup, and he has been aiming higher. Jack Hsu, a millennial entrepreneur from Taiwan, decides to shoot a film that is an extension of his worldview. The Last Thieves, released in mid-October, has earned a fancy title as Asia's first movie based on blockchain.
He has just received a Golden Horse Award nomination for the Best New Director in November. It's widely recognized as the Chinese-language equivalent of the Oscars.
With such distinctive background, Mr. Hsu tells us he feels that he has always been an outsider in the movie industry. "Filmmakers think I'm simply working on my startup and blockchain since I didn't take the traditional career path to be a director," he says.
Likewise, in the circle of entrepreneurs, most people don't believe he has much chance of success, either — in that he relies on his film to attract investment as raising funds from venture capitalists has become a common practice for most startups to take their business to the next level.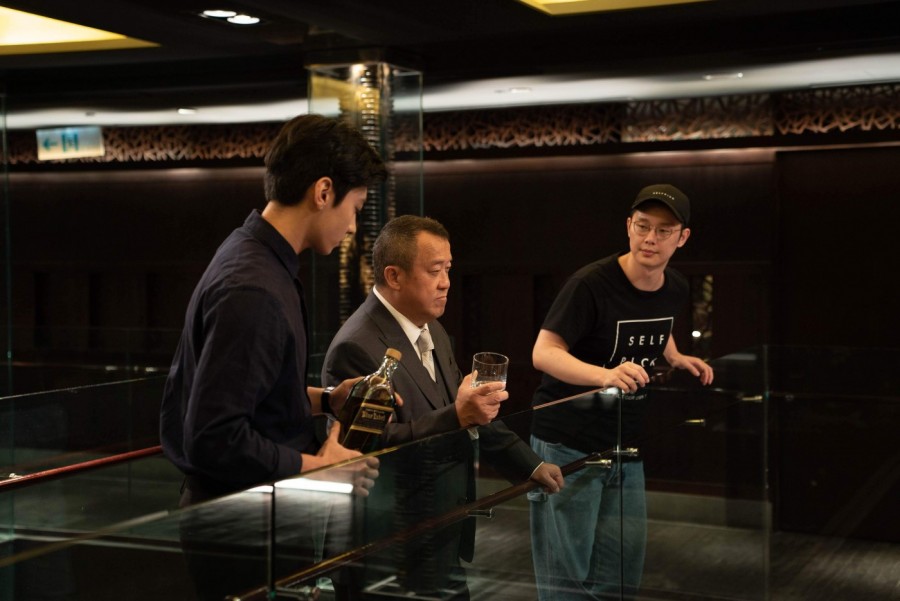 Amid frustration, Mr. Hsu has still been buckling down to create an ecosystem of immersive entertainment experiences step by step. He declared this burning ambition earlier on the AppWorks demo day.
The tech company aims to "[challenge] existing entertainment infrastructures to stimulate more genuine creativity between writers, producers, directors, and fans," it says on Medium.
Read more: AppWorks reveals 18 AI/blockchain startups from its latest batch on demo day
The film is one of Mr. Hsu's many projects on the way to achieving his ambition. He also founded Self Token two years ago to create a token called Self on Ethereum to raise capital from the crowd for the film.
Mr. Hsu says the key message he wants to convey through this cinematic attempt is the importance in "taking action." He says "it's difficult to try to accomplish anything for people in our generation," noting that one will be faced with three obstacles as soon as embarking on an entrepreneurial journey: social norms, existing power structures, and expectations from investors.
This movie is less about blockchain and corporate warfare but more about how an individual should "take action" to prove their value as the society tries to drag them down by imposing numerous constraints. Reminiscent of the story of Sisyphus, the action has its significance if considered an attempt to fight back, he says.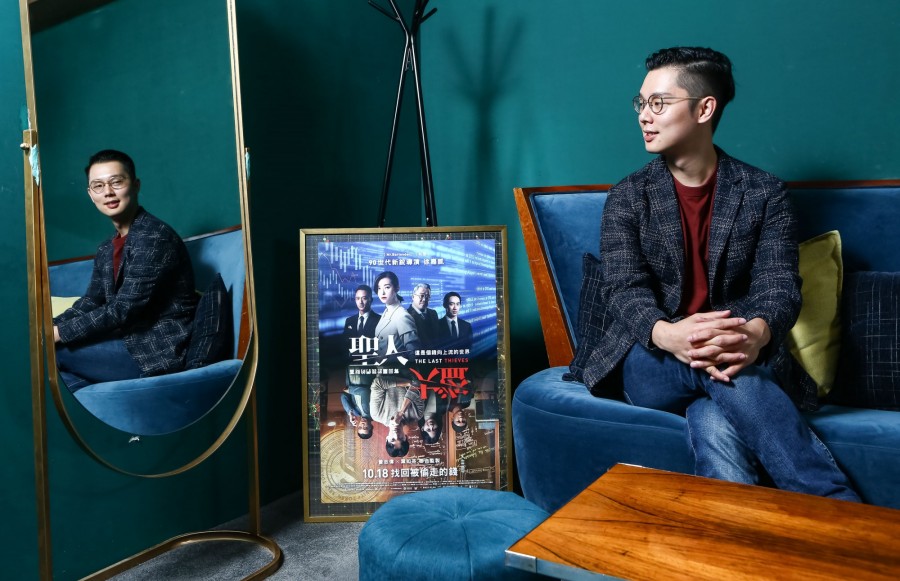 To Mr. Hsu, issuing the new token Self is one of his ways to fight back as well. To promote immersive entertainment, he hopes to invite everyone to engage in an inclusive and transparent economic system based on blockchain technology. But first, he believes, the token should be used in daily lives for people to feel its benefits.
With the Ethereum-based token, his audience is able to make transactions in the movie scenes recreated in real life. For example, one can pay with Self for a cocktail that a movie character drinks in the film.
Through blockchain, the interaction between films and fans can last long after the screening and be a part of people's lives, Mr. Hsu says.
Self Token also works with ezding, one of the biggest movie ticket booking platforms in Taiwan, as well as bookstores and restaurants, to expand the use and circulation of its token. Of course, one can buy themselves a drink with Self in Mr. Hsu's bars.
Users are able to complete transactions in three seconds, a lot faster than on bitcoin, and receive reward points for supporting the decentralized community.
Self can be used in Selfer Card, a decentralized card game based on The Last Thieves. Players will be randomly assigned to the team of either sages or thieves to accumulate points in the virtual world through making transactions, interacting with other players, and so on, in real life.
"Through Selfer Card, we can turn the world into a huge playground," Self Token says.
Mr. Hsu insists the use of Self should always be relevant to building immersive entertainment experiences for the public. That's why, he says, it's important to ensure the attractiveness of the virtual world he provides, such as one that is based on The Last Thieves.
He has been conceiving the plot for the next film, he says, about a hotel, so we can perhaps start expecting various stories to unfold in the immersive environment he creates based on the new play.