In the competitive world of startups, leaving an impression is certainly no easy task. Even those with the most brilliant innovations do not always make a mark precisely because they do not get the right exposure from the right platforms. This merely underscores one of multiple variables that keep startups in the ecosystem afloat — and while all of these variables collectively map out the intricacies and complexities involved in rearing a successful startup idea, exposure remains to be one of the trickiest parts.
Taiwan, a country with an IT sector known for its tremendous strides in the hardware industry now experiences a paradigm shift that sees a focus on startups. This advent is a product of the country's goal to stay competitive and relevant in today's global market, and with the emergence of startups across various ecosystems in the Asia Pacific, the country doubles down on efforts to remain on top.
However, this shift also entails many challenges for startup founders who are in pursuit of entrepreneurial success not only within the country but also on a global stage.
Conversely, as the country positions itself both as a leader in hardware manufacturing, but more importantly, as a regional powerhouse in startup tech, many initiatives are being launched to carve a landscape for innovation in the country's capital. These initiatives are geared towards the goal of providing a platform in Taiwan not only for homegrown startups but as well as those from the rest of the Asia Pacific and beyond.
Gathering the region's finest in Taipei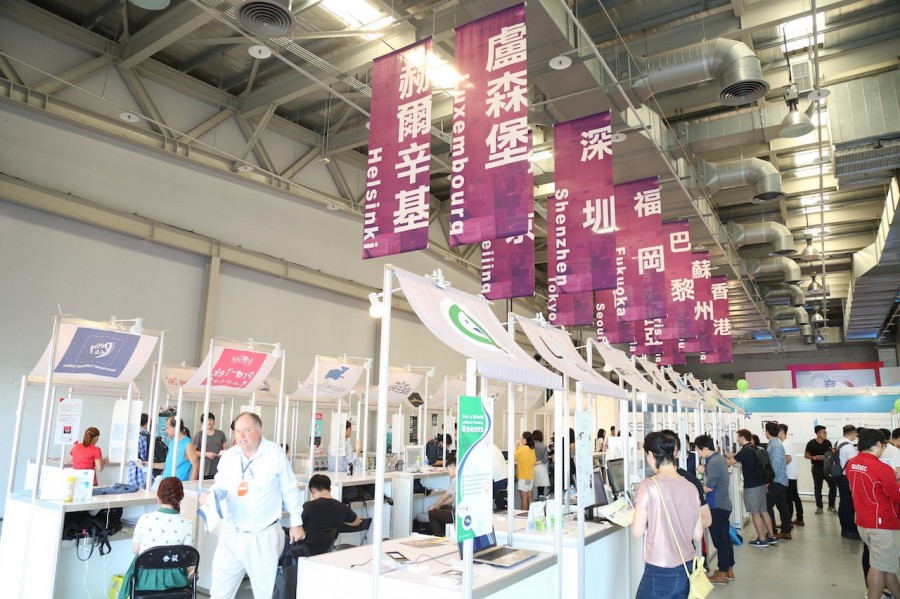 One such initiative that seeks to bring together the most promising startups in the region is 2019 Meet Taipei – The Startup Landscape. Featuring key personalities from the global tech startup ecosystem, the event seeks to inculcate the freshest tech insights from some of the region's most influential startup leaders to an audience of young, budding startup founders.
Read more: Get a Panoramic View of Taiwan's Startup Landscape at Meet Taipei 2019
Not only that, but the 2019 Meet Taipei is also a platform for founders to showcase their brilliant startup visions in what can only be described as a three-day celebration of ideas among the region's best and brightest. This will grant startup founders the unique opportunity to meet the right people who can help them materialise their startup dreams and propel them to success.
Powered by Business Next Media, one of the biggest tech media platforms in Taiwan, and with the collaboration of Meet Startup, the country's biggest startup community, Meet Taipei was first launched back in 2014. The event's first installment demonstrated diverse content design, resources, and global power, rising to become the largest, most disruptive global startup festival in Taiwan.
With 70,000 attendees, 1,500 startups, and 250 global startups in one venue, the 2019 Meet Taipei will feature 100 programmes on stage, with the participation of 250 global VIPs, and will facilitate 2,000 meetings between startups and VCs, with over 100 investors.
Some of the key personalities attendees can expect include Andy Yang, CEO of Indiegogo, Tony Wang, Co-Founder and CEO of Shopline, and Shawn Guan, CEO of Umbo Computer Vision, among countless others. These leaders in tech are poised to share important market insights, tech innovations, and their personal musings on the latest trends in the regional startup ecosystem and beyond.
What attendees will experience at Taiwan's largest startup festival
Over the three-day event, attendees can expect a multi-faceted experience where you stand to gain insights from a whole-day's worth of talks and forums. Attendees are also urged to connect with leading corporates and established companies in Taiwan who you can potentially partner with for future endeavours.
By attending the 2019 Meet Taipei, you are bound to enjoy all of these plus many other perks that range from getting to know the up-and-coming innovative startups in different categories, meeting the top 30 founders of 2019 as selected by Business Next, and even to connecting with key partners from the whole Taiwanese startup ecosystem.
More importantly, the 2019 Meet Taipei offers a plethora of unique features:
Startup Expo – the event comes with an opportunity for startup founders to explore scale-up opportunities through the Startup Expo. Here, you can exhibit your idea in an event brimming with investors and potential partners.
Startup Hub – in order to give you a leg up in terms of acquiring key connections with the hottest tech personalities from Taiwan, the Startup Hub will enable you to network with key partners from the country's vibrant tech ecosystem.
Business Matching – it goes without saying that the best way to scale your startup is through partnerships with those who share your vision and your goals. With Business Matching, startups can connect with corporate leaders and established enterprises in Taiwan for you to brew exciting collaborations with.
Investor Matching – this feature grants startup founders the privilege of enjoying a one-on-one office hours exclusive meeting with investors.
Media Exposure – best of all, you don't only get to brush elbows with the best and the brightest from the region, but you also stand the chance to be featured and promoted by local and international media.
Government support for the 2019 Meet Taipei
This event is supported by The Science & Technology Policy Research and Information Center (STPI), an institution that functions as the main government think-tank for science and technology policies. They function with the clear mission of cultivating innovative and entrepreneurship talents.
This makes the 2019 Meet Taipei the perfect avenue for STPI to support as it seeks not only to reinforce and revitalise the country's vibrant tech ecosystem, but it also opens the country's doors to global ideas about global innovation. More than that, the startup festival is the largest and most disruptive of its kind in the country, operating as some form of melting pot of ideas and innovation.
This article was first published on e27, on Oct. 24, 2019.