Morning Pitch Special - Startup Night in Tokyo, jointly organized by Deloitte JP and AAMA (AAMA Taipei Cradle Program), took place on Sep. 25. The event features 6 Taiwanese startups that have entered the Japanese market: Appier (AI &IoT), NextDrive (AI &IoT), Vpon(AI &IoT), KKday (life service platform), Pinkoi (life service platform), and O'right (lifestyle product retailer). They have introduced not only the advantages of their services but also their experience of business development in Japan, while expanding possibilities for future cooperation.
"There is a strong foundation for commercial activities between Taiwan and Japan," Chen Mei Ling, Minister of Taiwan's National Development Council (NDC), who has been building an environment for startups to thrive, said. "The idea of bringing Taiwanese startups to the exchange with Japan is to introduce the island's new generation of business leaders and their fields to the Japanese side. The participating startup teams are all capable of going global. Their scales and levels are already mature."
Charles Yen, co-founder of the AAMA Taipei Cradle Program, also shared his observations on Taiwan's startup ecosystem: Japanese businesses have increased investment and cooperation with Taiwanese startups in recent years, while Taiwanese startups have actively used Japan as a base for internationalization. These are proof for the strong possibilities of cooperation for both sides.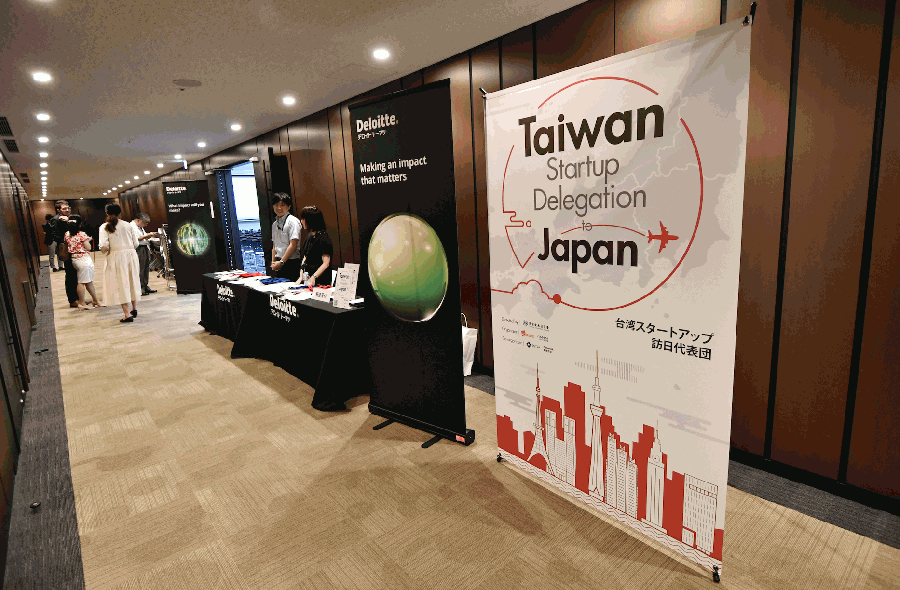 Nearly 200 representatives from Japanese businesses will be on hand for the special Taiwan pitch organized by Deloitte. Participating teams will include the AI startup Appier, who has already received investment from Sequoia Capital. The teams will also include: Vpon, who is collaborating with the Japan Tourism Organization; NextDrive, who is collaborating with several Japanese power companies; Pinkoi, which is a design e-commerce company; O'right, who will actively expand in Japan; KKDAY, who just acquired strategic investment from Cool Japan Fund. In addition to the above, other teams that have met with Japanese businesses include: iKala, Beseye, Mobagel, Maktar, GliaCloud, Mamilove, Golface, MyTaiwanTour, AsiaYo, Unipapa, URBANER, Spring Pool Glass. They are solid teams from Taiwan who already have a presence in the Japanese market.
This is an important event for both Taiwan and Japan. Besides guidance from Minister Chen Mei Ling, Taiwan External Trade Development Council (TAITRA) and Japan External Trade Organization (JETRO) also played a pivotal role in its creation. Also, with Deloitte Japan's years of business connection in Japan and nine-year experience in hosting Morning Pitch, it's possible to invite top-level businesses to take part in the event in order to promote future exchange and cooperation in Taiwan and Japan's business ecosystem. This will create multiple win-win situations for both sides from people to the government level.