Eatme, the Taiwanese startup behind Eatgether, has raised NT$20M ($0.7M) in pre-Series A round led by David Fu, founder of Australia's Zord Investment, with participation from Andy Chen, former CEO of Breaktime, and angel investor Ivan Chen.
The startup that builds the social networking app for foodies had completed seed and angel rounds led by United Daily News and a number of angel investors in 2014 and 2016, respectively.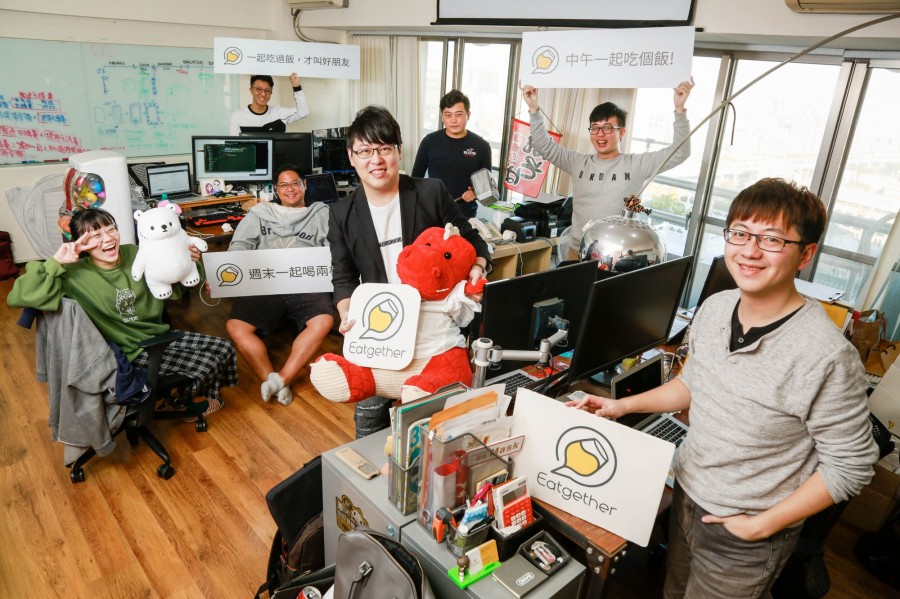 The new fund is aimed at acquiring more users in Taiwan, boosting revenue growth, and testing the social dining market in Japan, Hong Kong, and Southeast Asian countries next year.
The Taiwanese startup has seen great opportunities in the huge tourist flow to and from Japan and Hong Kong, hoping to connect tourists with local people to "eat together" and make friends.
Towards the largest meetup platform in East Asia
Launched in 2016, the app brings strangers together to eat and socialize. Users can either initiate or join a meetup to expand their social circles.
Eatgether's meetup ensures bonding experience with new friends without the pressure as in traditional dating, said Wu. On this platform, besides looking for meal pals, users now also arrange gatherings to travel, do sports, go to movies, and play board games together. The app also connect celebrities with fans.
Meanwhile, the safety of meetup participants is guaranteed through the system that allows users to rate and leave reviews for each other.
COO Kimi Lai said the company has seen a 290% growth in monthly revenue since it allowed users to subscribe to its service. It broke even in the second quarter of the year and started to make profits.
As the number of meetups initiated on the platform increases, by 300% this year in comparison with the figure last year, the app is bringing more and more customers for venue providers, including restaurants. Wu expects the revenue from offline marketing solutions offered to these clients to grow continuously. Earlier in July, the company had rolled out a new service that creates groups of potential customers for restaurant clients.
Now a partner of Booking.com and FunNow, Eatgether said it will announce further plans for overseas markets at the end of this year. It hopes to seek Series A funding soon in an effort to "become the largest meetup platform in East Asia."
Read more: Travel Activities Startup FunNow Valued at $250M with Series A+ Funding from Japan VC