Following the cooperation with Sanpu Travel Group in Tokyo, FunNow announced Series A+ funding round led by Japan's CSV Venture Fund (CVF) on Sep. 18. Targeting companies promoting social innovations, this is the Fund's first attempt to invest in a Taiwanese startup.
FunNow, from Taiwan, is an instant booking app for entertainment and leisure activities. Last year, it had raised $5M Series A led by the Alibaba Entrepreneur Fund, with participation from CDIB, Darwin Venture, SparkLabs, and Accuvest.
The startup is valued at $25M with the new fund, which will be used to expand its team in Japan, work with more local vendors, and most importantly, seize the business opportunities arising from the 2020 Summer Olympics in Tokyo, according to CEO Ting-Kuan Chen.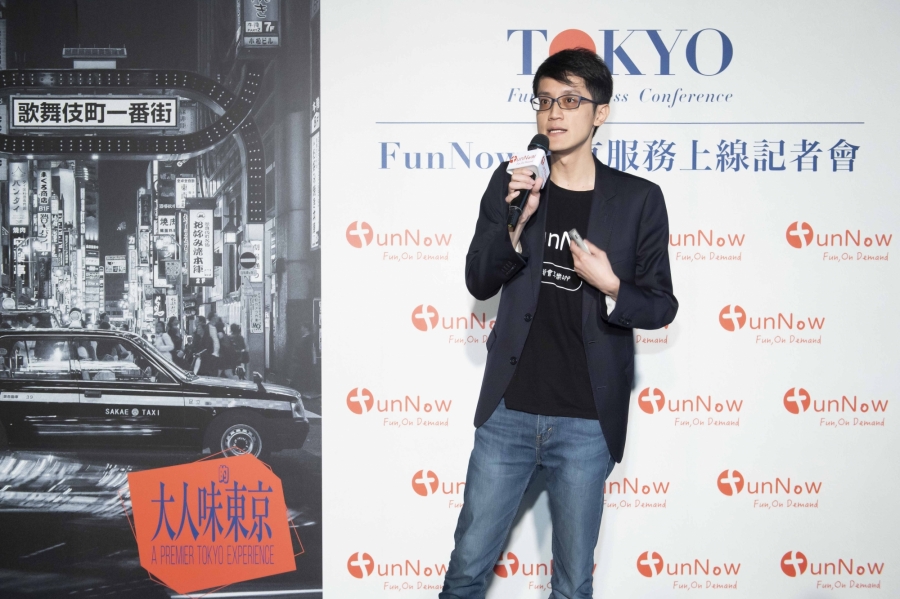 From Taiwan to Japan and Asia
With one million registered members across the globe, FunNow has set foot on a number of overseas markets, in Tokyo, Okinawa, Kuala Lumpur, and Hong Kong, and partnered with nearly 1,000 vendors. This year, it also expects to see a triple growth in revenue.
What draws the Japanese investor's attention is the app's algorithms that allow flexible pricing and real-time availability calculations as well as offline travel offerings that have been creating positive user experience in Taiwan for 4 years.
NEC Capital Solutions, the company jointly managing CVF and leading this investment project, is optimistic about replicating FunNow's success in major Japanese cities.
Holding the same attitude, Mic Hsieh, the general manger of FunNow Japan, said they are tapping into opportunities brought by the tourist flow into Japan during the Olymic games next year.
In fact, earlier in July, FunNow had just expanded its business to Tokyo to provide services of three categories: food & drinks, experience & tour, and club & party. The latest funding from the Japanese VC has marked the recognition of its potential, which will help earn trust from local businesses and build a bigger vendor portfolio.
Meanwhile, the company has been developing the market of instant booking in Kuala Lumpur. More than 200 massage suppliers, including Healthland Malaysia, the largest chain in this industry, now allow their customers to reserve a therapy online.
FunNow said it will later seek Series B funding with the accomplishments in overseas business development to further accelerate its expansion in Asia and deepen its scale and impact in Taiwan.