According to WHO's World Health Statistics report, heart disease ranks as the top cause of death in 2016, followed by stroke and chronic illness.
The elderly account for the vast majority of patients diagnosed with cardiac disease, which poses a constant threat to their life even with regular checkups. As the population ages across the globe, there's a pressing need to come up with solutions to prevent and control it effectively.
AI4quant fills this gap in healthcare with its software named AIQUAN. It's a smart AI-powered IoT platform that detects and informs users of irregular heartbeat patterns, including atrial fibrillation. Putting on a wearable device, they can learn on the ECG (electrocardiogram) app if they're prone to eight types of heart diseases whereas Apple Watch checks only one.
Patients with heart diseases can ignore symptoms that don't warrant an immediate visit to the doctor, CEO Jason Chuang said. During the appointment, it can also be difficult for them to elaborate on the discomfort they've felt but overlooked for the doctor; but the information asymmetry is deadly.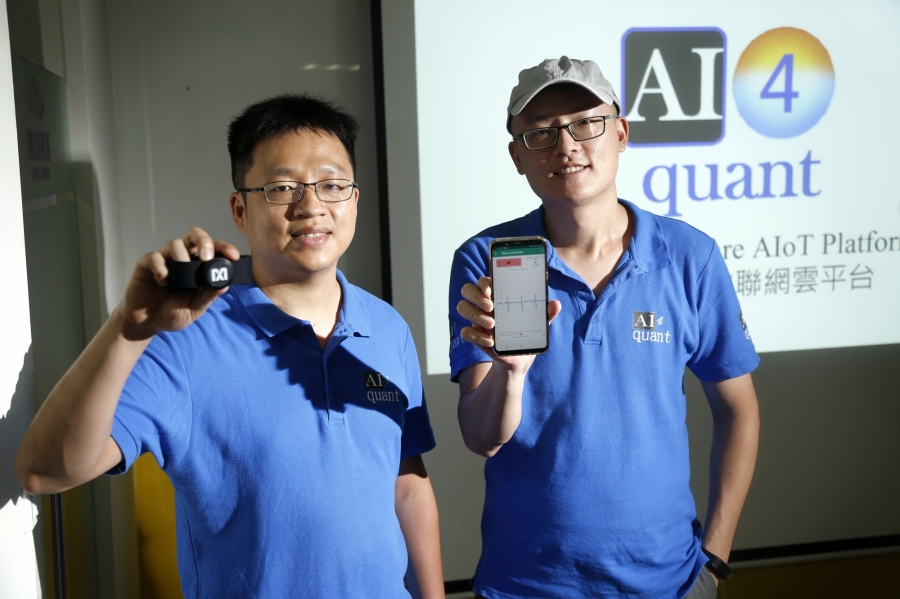 "We believe heart attack is preventable. With 24/7 monitoring, we are able to alert the patients to the possibility of an emergency situation," Chuang said. They will be warned to seek medical advice a few hours before heart attack occurs and therefore avoid exorbitant medical costs.
Meanwhile, the doctors will be informed of their patients' physical condition and help decrease the risk of heart attack for them. Those with high blood glucose, blood lipids and blood pressure levels can take advantage of this service as well.
Founded in 2018, AI4quant is headquartered in Taiwan for the strong manufacturing sector and technical talent that can fully support the company's development. It aims to obtain FDA approval to retail the product in North America.
Chuang said AIQUAN will be integrated into different types of ECG devices to be leased to the customers. They can also opt to subscribe to the service.
An early stage startup, AI4quant has represented Taiwan to attend the tech conference RISE in Hong Kong and has been accepted into Nvidia's Inception program, which accelerates startups focusing on AI and deep learning.