On Aug. 22, Taiwan's biggest e-book service provider Readmoo officially launched the first note-taking e-reader in its portfolio. MooInk Pro, co-developed with Linfiny, aims to provide high-quality reading experience for Traditional Chinese users in Taiwan.
The device comes with a 10.3 inch screen but weighs only 240 grams. It's 0.59 cm thick, close to the thickness of two coins.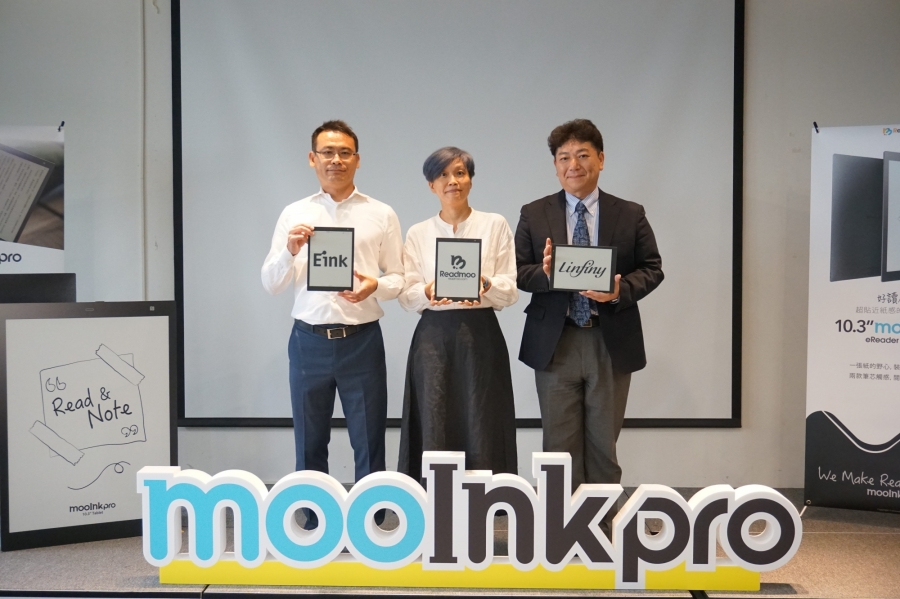 The hardware and software is developed by Readmoo and Linfiny, a joint venture of E-Ink and Sony Semiconductor, respectively.
A joint effort between Taiwan and Japan
Before the launch of mooInk Pro, Readmoo had released other readers such as the 7.8'' mooInk Plus and 6'' mooInk. CEO Sophie Pang said since then, they have been receiving feedback from readers, who hope for a bigger screen and note-taking function.
Linfiny's global sales director Isamu Kodama said portability is crucial for many customers, noting that the back cover of the device is made of lightweight plastics for this reason.
MooInk Pro, with quadcore 1.2 GHz processor, also features smooth and comfortable writing experience similar to writing with paper and pen. This is also what their customers are looking for in an e-reader, Kodama added.
With 12 different built-in templates, they can conveniently take notes or minutes during meetings on this device.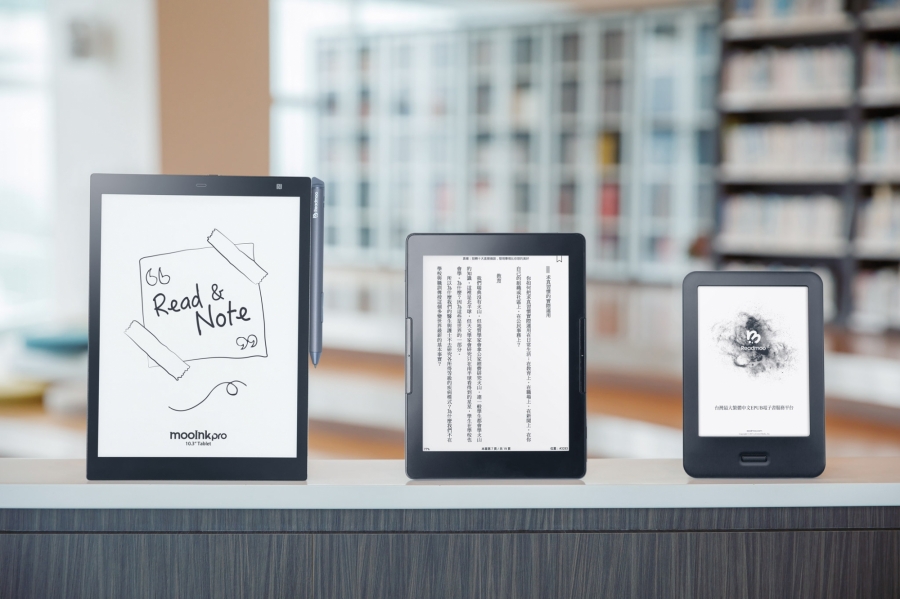 Moreover, with MooInk Pro, readers can gain access to Readmoo's online collection, including books and magazines, upon subscription.
Feeling "honored" to cooperate with one of the leading companies in the industry, Pang said her team has learned from its Japanese counterpart how it designs products and controls their quality.
In the recent two years, the market of digital reading has been growing rapidly in Taiwan. E-Ink said the company will keep promoting its development with Readmoo.