In late July, Institute for Information Industry (III) and Asia Silicon Valley Development Agency (ASVDA) led seven startups to attend Startup Thailand and visit Thailand IoT Consortium (TIOT), exchanging innovative ideas with local teams and VCs.
They also teamed up with Blue Ocean Accelerator to co-organize a special exhibition regarding Taiwanese innovative technologies in the new building of Taipei Economic and Cultural Office in Thailand.
III is an NGO research institute under the supervision of the Ministry of Economic Affairs in Taiwan while ASVDA is a government agency founded in 2016 to support the Asian Silicon Valley project and its goals to "transform Taiwan into an R&D hub for the IoT sector as well as a global center of entrepreneurship," according to Taiwan Today.
The potential of Thailand and the opportunity for Taiwan
Thailand, as the second biggest economy in ASEAN, has been devoted to developing its entrepreneurship ecosystem. It aims to become a hub for startups in Southeastern Asia by organizing startup conferences and providing financial resources.
As III pointed out, following Taiwan's New Southbound Policy, it's also an excellent opportunity for Taiwanese startups to expand into this new market. It can be a springboard to further reach the other markets in this region.
Seven Taiwanese startups demonstrate their ideas at Startup Thailand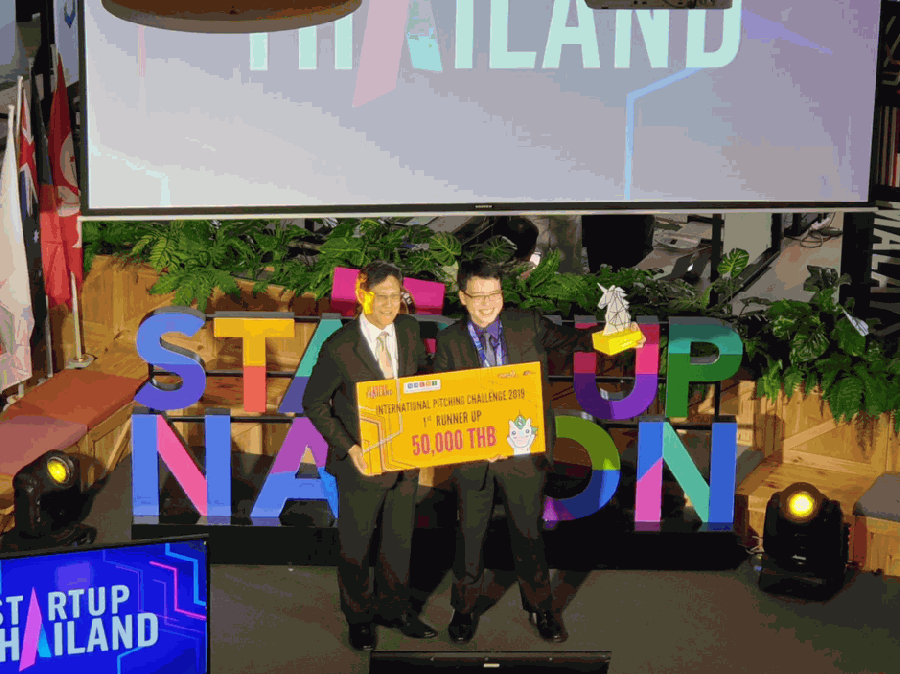 ISPECT combines AI and optical spectra technology to provide a fast, accurate and non-invasive detection system for food quality control, helping to build the trust between customers and sellers and increase repurchase rate.
It's the winner of the second prize at the demo show. With its potential well-recognized by local business owners, it's expected to receive purchase orders from abroad soon, according to III.
MyProGuide's online platform matches tour operators and travelers. Feeling optimistic about the prospect of Thailand's travel market, it has collaborated with about two hundred local tour guides and will continue expanding its services to Chiang Mai, the second largest city in the country, and Phuket region, a southern island province.
LuggAgent offers luggage delivery service from and to the airport and between hotel/airbnb/residence. It will soon be available in Chiang Mai.
GOWiFi provides travel and retail industries with digital solutions, i.e., platforms for portable wifi hotspot rental service (GoWiFi) and for online food ordering (QuickClick). It's currently looking for opportunities to cooperate with agents in Thailand.
KooData develops smart marketing tools like vivido.video, App EasyLive, and KooAds to help businesses advertise their products more effectively and efficiently. The services are now available in Thai.
3drens's vehicle intelligence software platform collects useful data for mobility companies to improve their operations and to launch new services. It has gained a foothold in Singapore and is looking for business partners in Thailand.
Screea's cashback app allows users to earn loyalty points and pay with their cashback points worldwide. Thailand is expected to become its sixth overseas market soon.