17 Media (17 LiveAF in the U.S.) has landed on mobile app analytics platform Sensor Tower's ranking of the top grossing Photo & Video category apps worldwide for Q2 2019 — at No. 1 in revenue from Google Play and at No. 4 in overall revenue, from both Google Play and App Store.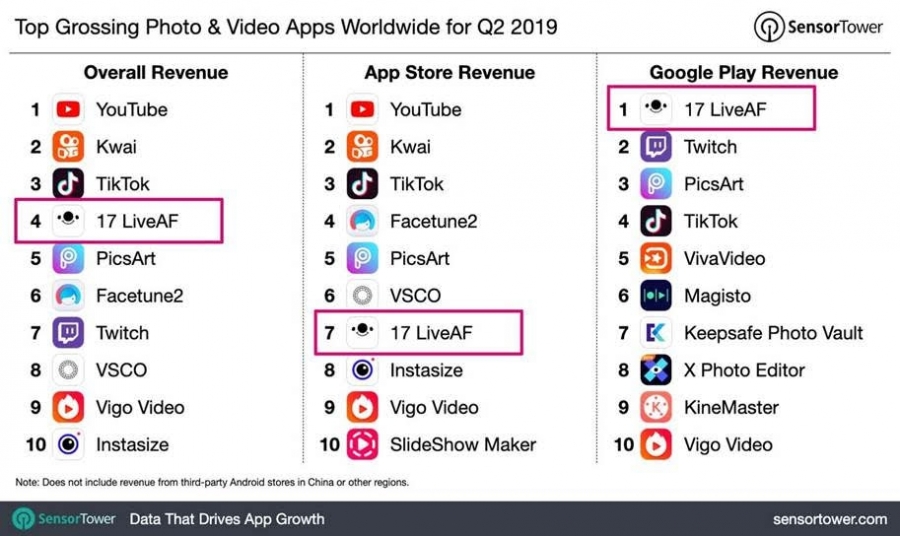 Followed by YouTube, Twitch, and TikTok, it is this live video streaming mobile app's first time to win the first place on the Google Play revenue ranking.
Founded in Taiwan in 2015, 17 Media now owns more than 42 million registered members worldwide and, among them, more than a million active users every month. With branches in Hong Kong, Japan, Singapore, Malaysia, South Korea, and Indonesia, it aims to gain a foothold in the Asian market and go global.
The ranking, based on estimates from Sensor Tower's Store Intelligence platform, is dominated by Youtube with approximately $138 million user spending on the two major app stores, which mirrors 2.2x growth from Q2 2018.