During mid-July, TSS took five brilliant high-quality Taiwanese startup teams to RISE HK 2019! The week consisted of not only 3-days of exhibiting at the RISE conference but also various company visits to learn more about the Hong Kong startup ecosystem and showcase our awesome Taiwanese teams!
Day 1 after their arrival in Hong Kong, TSS and the five startup teams visited HKSTP and HKAI Lab.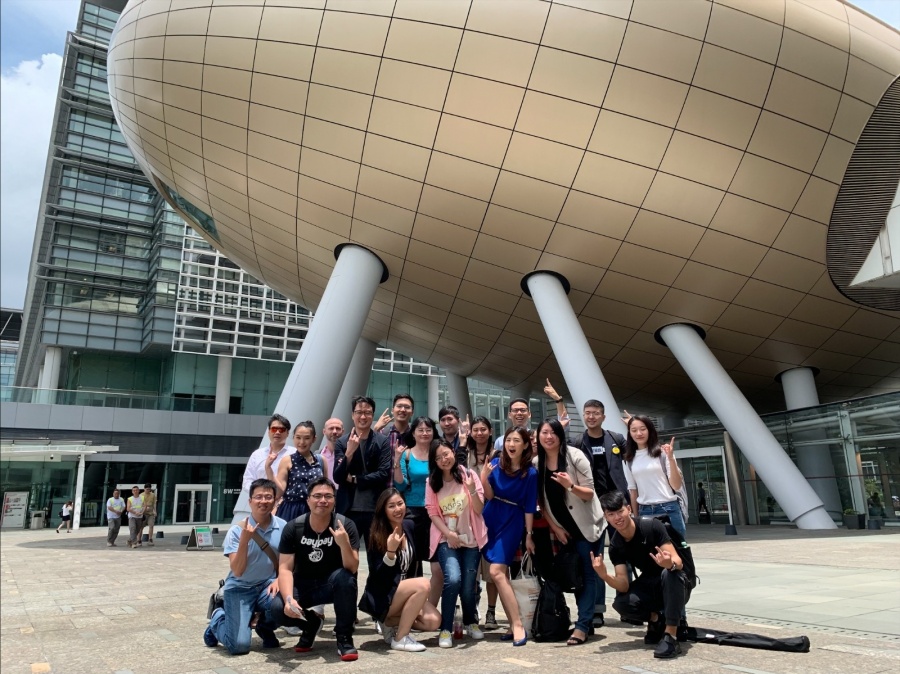 Throughout the three days at RISE conference, the startups engaged in many conversations that lead to potential investments and collaborations.
Established in 2011 as a product design company, Big Good Design Co., Ltd. launched its first brand product VAGO, in 2016. "RISE is definitely a conference where you can build lots of connections. With VAGO selling globally, we would like to get connected with more corporates and distribution channels and through RISE this year, we got connected with Cathay Pacific, HSBC, Coca Cola, and BMW. We demonstrated our product to them and will follow-up with them on B2B collaborations," said Bianca, Sales Manager and Co-founder of Big Good Design.
"RISE has quality attendees - they ask detailed questions that can help with our product and business growth," said Ken, CTO of BayPay. With a current market focus in the United States, Hong Kong, and Singapore, the biggest value for Baypay in attending RISE were to meet with potential investors and to explore business opportunities, partnerships, and customers. "LimeHK, SafeCharge Pte. Limited, and Bitmark are some of the big corporates and accelerators I spoke with at RISE. They might integrate Baypay's API into their systems," Ken added.
"As one of the biggest startup events, I was able to meet friends interested in doing corporate pilots with us," said Jen, CEO and co-founder of dipp. Coolermaster, Pinkoi, Twitter are amongst some of the big corporations Jen spoke to. The three connections will help dipp integrate a larger pool of sellers through expansion of advertising networks. "The array of corporate partners onsite and the diversity of talks at RISE were very impressive. I was able to introduce dipp to large brands and was able to meet companies working on similar projects as us for research purposes," Jen continued.
As an early stage startup founded less than a year ago, Jason, the CEO of AI4quant, was really looking to leverage this opportunity attending RISE. AI4quant focuses on AI education, AI solution, and AI-ECG products. Some of the business leads and connections Jason gained through RISE include Fuying Financial Services, SG5 Capital, and Merck Group. A few investors expressed interest in investing and buying Jason's AI solutions. "Through this conference I met potential investors and foreign accelerators. The connections with foreign accelerators should be of great help if I look to expand my business to foreign countries in the future," said Jason.
As the only foreign founder amid the five startups TSS brought to RISE, Julien, Co-founder and General Manager of Blyng, constantly got asked by common attendees "why Taiwan"? Julien replied, "Taiwan has a good geographical location. You can find high quality AI engineers for a reasonable price. The people in Taiwan are friendly and committed, making communication fairly easy."
The trip concluded with one last day of company visits to our local community partners - Mettā of Nest.VC, Zerozone, Explorium by Fung Group, and Zeroth.AI.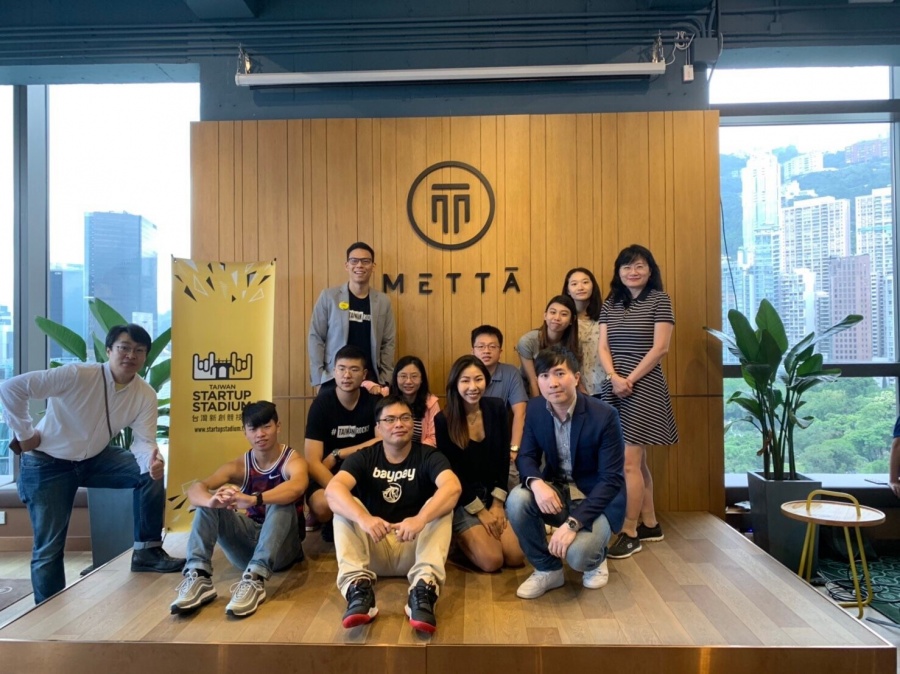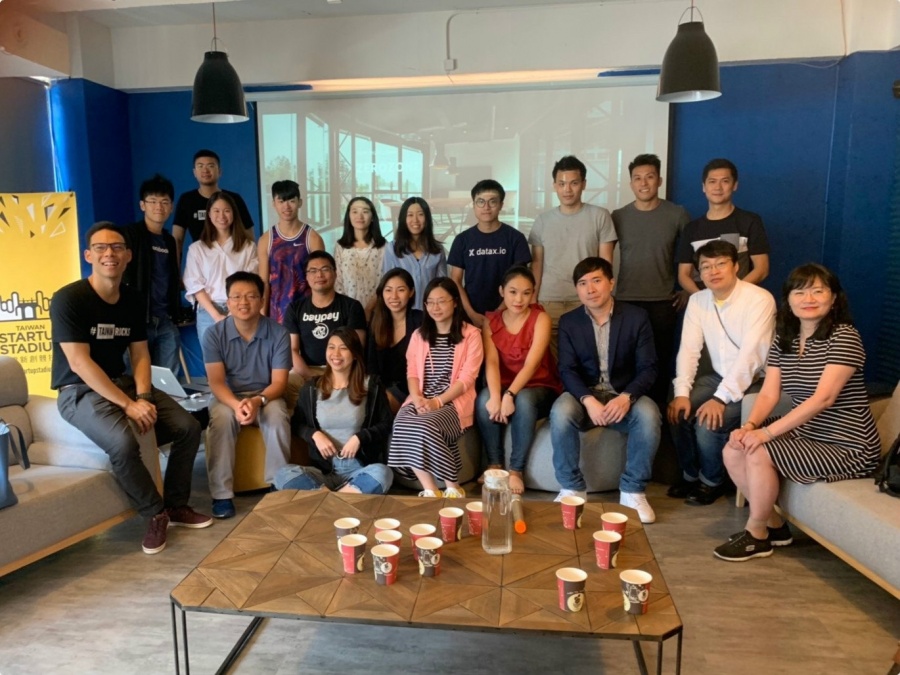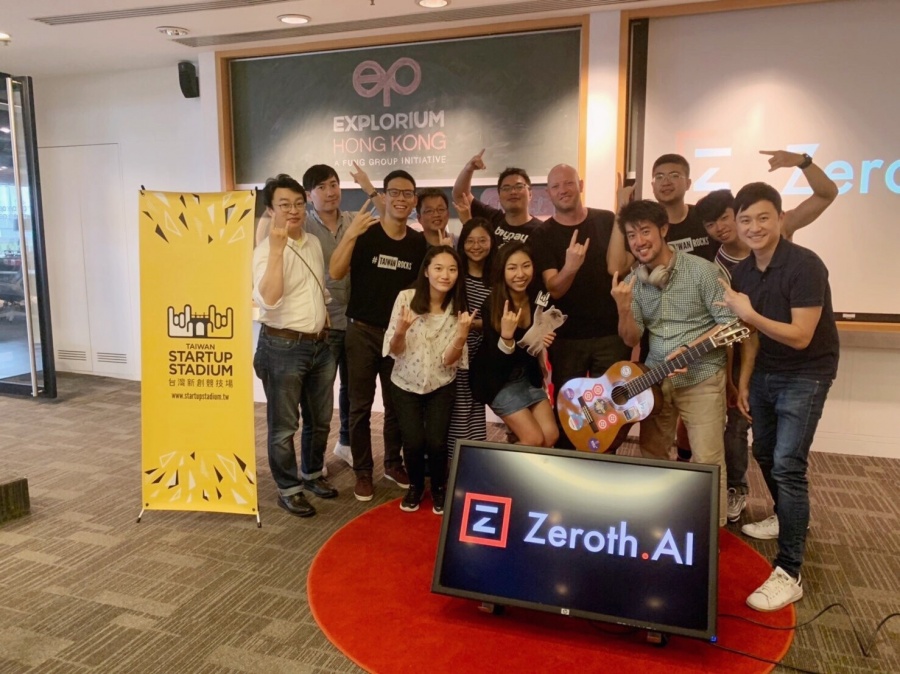 It's not Jen's first time attending overseas conferences with TSS. "The TSS team did an amazing job at making this trip as eventful, educational, and smooth, especially with the bus arrangement! We had an awesome time!"
"TSS is very experienced in organizing events to bring startup to go global. They have great connections with the local Hong Kong community. Through their help, my startup is getting more exposure to the public," said Jason.
TSS has again organized a successful overseas trip plentiful in activities and networking, allowing the Taiwanese startups to not only gain connections through attending the largest tech conference in Asia, but also through visits to key local ecosystem players. We're excited to see how the connections made at RISE will help startups with their business development, and we look forward to how TSS will take Taiwanese teams to demonstrate the spirit of #TaiwanRocks in the upcoming TechCrunch Disrupt this year!