In busy working days, snacking can be a way to release some stress, but it leads to a surfeit of empty calories (food containing high calories but low vitamins, minerals, and protein) and places extra burden on the body.
Working with Le Cordon Bleu pastry chefs, Spark Protein offers a number of alternatives, including chocolate, drinks, and crisps, which are high in protein and low in sugar and starch — to replace sweets that are difficult for the body to metabolize.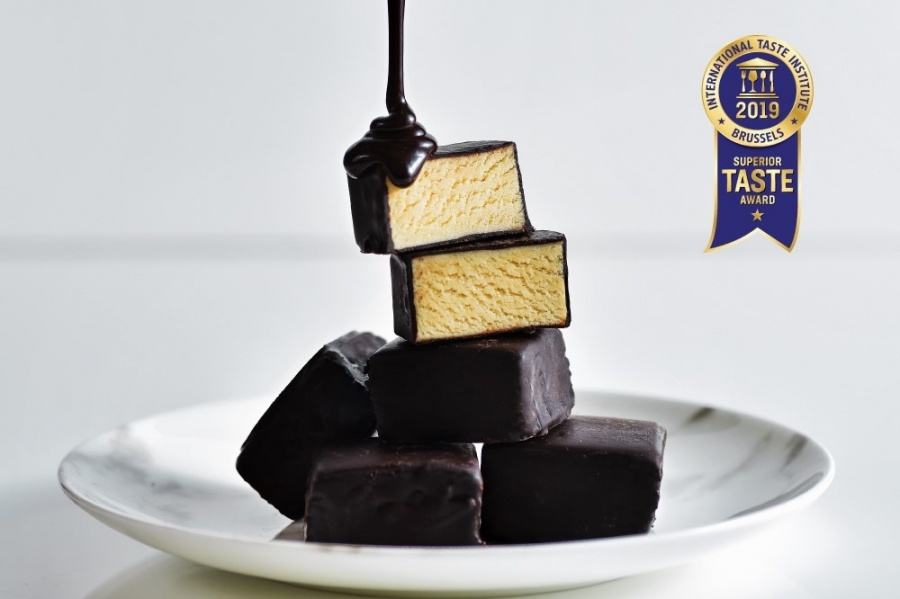 In one year, this startup managed to win a golden star in the annual prize of International Taste Institute (iTQi) with its Spark Bite milk-flavored chocolate.
"We want to tell our customers that healthy food can actually be delicious!" founder Ye Jia-Xiu said. People who snack can still stay fit and healthy.
A gap in the global high-protein food market in Asia
"When we were developing our products, we found that there are no companies in Taiwan, or even in Asia, producing high-protein food, and imported protein powder and bars usually do not suit people's taste," Ye shared with us about an unmet need in the market.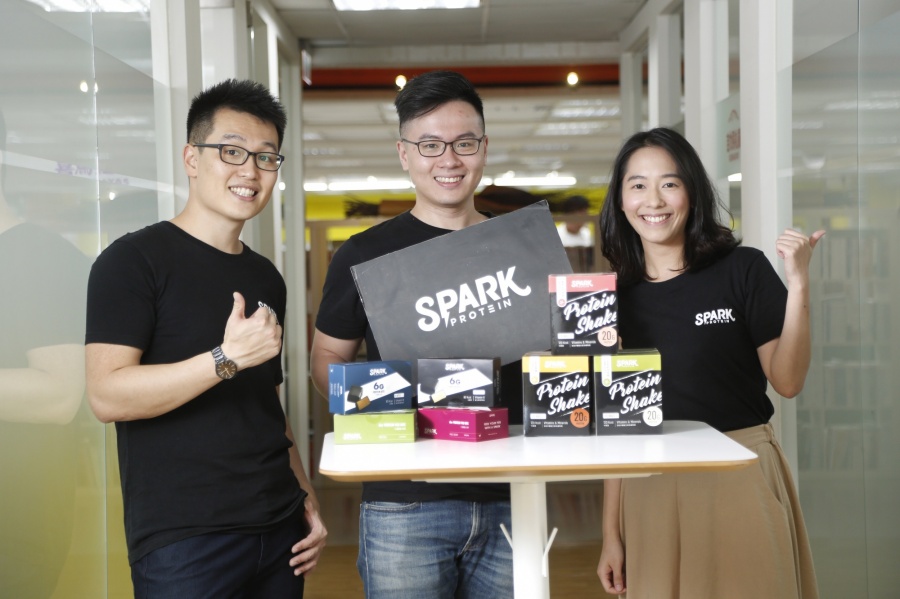 In fact, the size of global high-protein-based food market has reached around $10 billion, but there is a huge regional difference — Asia has emerged as a much smaller market than Europe and North America.
He also mentioned that producers in China mostly rely on original design manufacturers (ODM) to supply products; they sell rebranded products designed and manufactured by these companies.
But the disadvantage of outsourcing is that it is impossible to customize the products, Ye pointed out. To differentiate their products with those from other brands, the team engages in the entire process of production from ingredient selection to manufacturing.
With natural ingredients (instead of flavoring), they are able to improve their texture, reduce their sweetness, and remove the unpleasant milky taste that many high-protein products have.
Reaching potential customers through crowdfunding
"Although there are not many competitors in this market, we still decided to 'test the water' through crowdfunding," Ye said. They have raised more than NT$1 million (around $32 thousand) for three of the products respectively.
Through these crowdfunding projects, they have discovered a group of customers who prefer "light fitness" to gym workout — they do exercise but still want to enjoy snacking.
Compared with gym-goers, they are more willing to buy high-protein snacks that taste good, cost more, but contains relatively less protein.
In the future, Spark Protein will try to reach more new customers like the elderly, vegetarians, vegans, and so on. But currently, their goals are to focus on their niche market and build offline sales channels.