Taiwan Startup Stadium (TSS) is back from their second visit to Techsauce Global Summit, which hit a record high number of visitors. This year, the Summit attracted nearly 20,000 visitors, which almost doubled from that of last year. With country pavilions from Australia, Indonesia, India, Thailand and Taiwan, there were over 500 participating startups and 126 exhibitors. From the TaiwanRocks Thailand tour, the 5 startup teams - from biotech, smart city, e-commerce, fintech and agritech - have not only gained access to potential clients, distributors, partners and investors. They have also gained great knowledge of the local ecosystem, business environment, regulation and culture. During the Summit, OmniEyes and Tsaitung Agriculture have impressed the audience with their products and solutions on stage during the private pitch with Stock Exchange of Thailand.
To help startups to deep dive into the Thai and SEA ecosystems to propel their journey going Southbound, TSS have worked hand-in-hand with their network of ecosystem players and leading stakeholders to customise 360° market-entry programs.
Startup Ecosystem & Company Culture
The TaiwanRocks Thailand team kicked off with an ecosystem tour to top accelerators. They firstly visited dtac Accelerate (dtac stands for good total access communication), initiated by the Norwegian multinational telecommunications company Telenor, which is regarded as a pioneer in accelerators for tech startups in Thailand. They then toured around the beautiful office of LINE ScaleUp, the first post-accelerator program of LINE, which aims at empowering Thai startups to scale-up and expand globally. The tour gave the Teams a glimpse into the local accelerator ecosystems, company culture and working environment.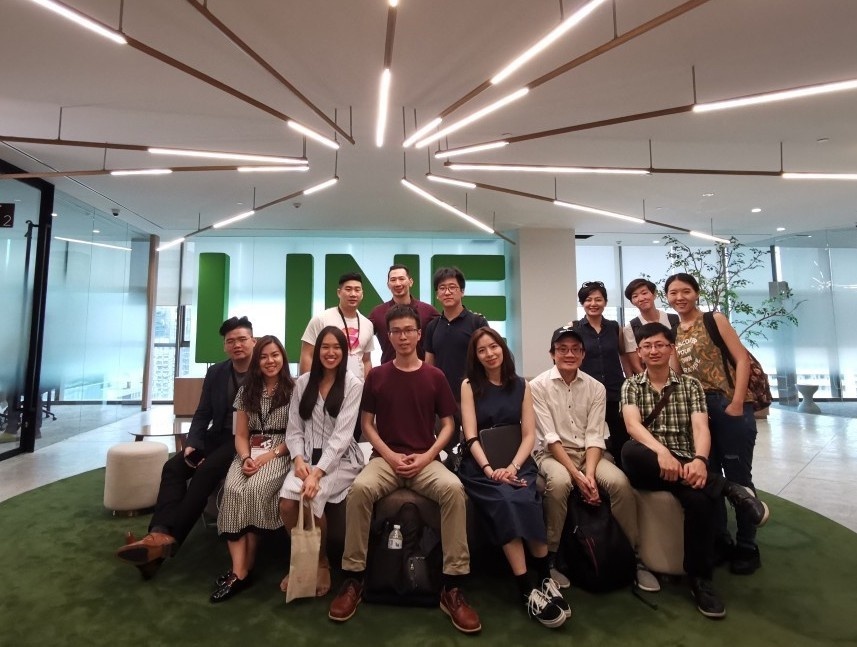 Cultural & Business Etiquette
Following the ecosystem tour, the team went on for a Founder's Feast where the 5 startup companies had authentic Thai dinner along with two local startup founders. They are Thanasak Hoontrakul and Andy Lin, respectively, a local Thai and a Taiwanese Thai. Hoontrakul is the Co-Founder of FairDee, a digital insurance platform with offices in Singapore, Thailand and India. Lin is the Founder & CEO of Klick Digital, a digital media agency that specialises in Chinese markets, serving local Thai corporates such as Royal Thai Herb and the leading restaurant and bakery chain S&P. Together, they brought diverse cultural perspectives and experiences of doing business in Thailand to the table.
Legal Literacy & Government Resources
After having a taste of the Thai culture, the teams were ready to learn more about the regulatory and governmental aspects. They had an informative session with Baker McKenzie, the leading international law firm with over 200 lawyers and over 50 partners in Thailand. The session began with a general overview of Foreign Investment in Thailand, Foreign Business Act, to the recently effective Personal Data Protection Act and discussions surrounding general corporate law. Baker McKenzie also prepared a landing kit which navigates all major aspects a foreign startup should consider.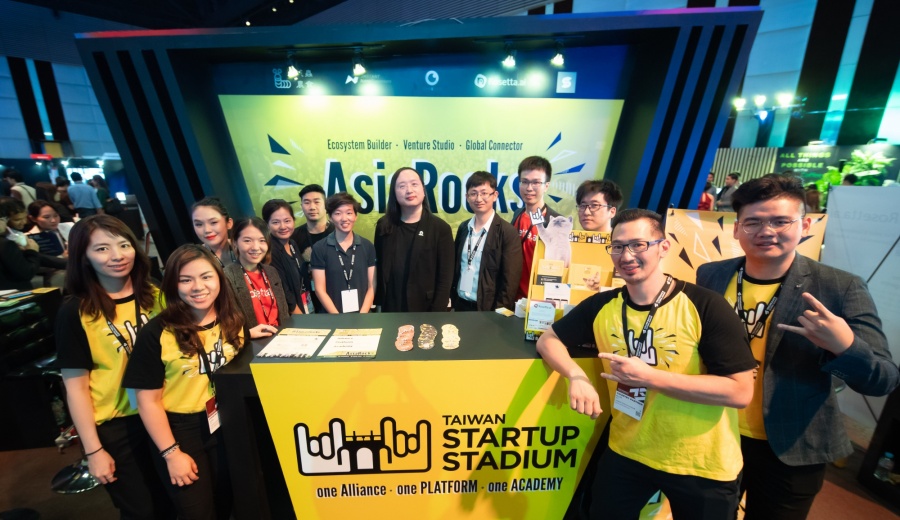 Later, the group enjoyed the dinner with Digital Minister, Audrey Tang and Ming-Cheng Li, the Second Economic Secretary from Taipei Economic and Cultural Office in Thailand. During the dinner, startups talked about business pain points they encountered while operating in Taiwan and Thailand. Ms Tang touched upon policies toward innovation while TECO shared about resources available for Taiwan companies expanding into Thailand. TECO kindly expressed the willingness of setting up a session to coach TSS member companies on the market entry barriers to SEA.
AsiaRocks Invitation-only Mixer
Finally, TSS in collaboration with LINE ScaleUp, EDAF, and RISE brought together regional investors, corporations, and local startup ecosystem players for a networking mixer, which combined a short panel discussion, demo day featuring both Taiwan and Thai startups, concluded with a networking session.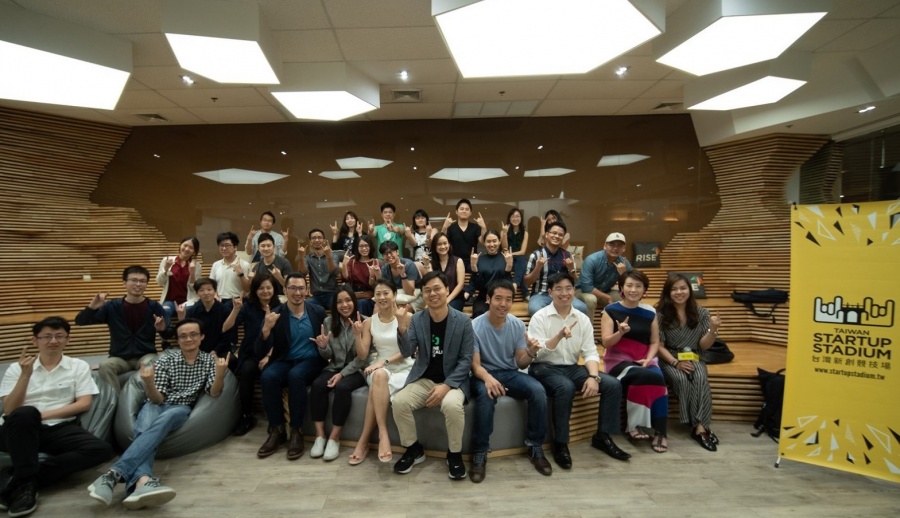 The panel consisted of Ms. Thanyakorn Chawalitpichaet, Innovation Counsellor of National Innovation Agency (NIA), Mr Casper Sermsuksan, Founder & CEO of EDAF, Ms Nichapat Ark, Thailand Coverage at Openspace Ventures and Mr Allen John Ku, Director of Operations at TSS. The discussion revolved around the contrasts and meeting points of Thailand, Taiwan and even Singapore and Indonesia startup ecosystems. The diverse audience of Thai and Taiwanese startup founders were able to gain insights into each respective region. Highlighted questions include the topics about what separates founders of Chinese & Taiwanese startups, What areas do Taiwanese and Thai startups excel in and also the major attraction of entering each respective marketplace. The private event allows the participants to have engaging conversations and to foster exploration of collaborations.
That is a wrap of the TaiwanRocks Thailand tour, where 5 innovative startups were equipped with legal literacy, business literacy, cultural etiquette and business development opportunities in Thailand. Next on, the TaiwanRocks tour will be headed for RISE in Hong Kong and NextRise in Korea.
The five startups: