On Jun. 30, Merck launched its incubator program in Taiwan with Terry Gou's H. Spectrum, hoping to bring local startups into the international spotlight.
Founded in 1668 as a small pharmacy, Merck is a multinational pharmaceutical, chemical, and life sciences company. In 1989, it established a branch in Taiwan and now has around 600 employees across the island.
H. Spectrum is a Taiwan-based startup platform established by Foxconn's charity arm Yonglin Healthcare Foundation.
"Look outside the fence"
Merck invests 15% of the annual budget in R&D, which is €2.2 billion ($2.46 billion) last year.
Attaching great value to product and technology development, it introduces various projects to encourage internal innovation. Employees can put forward an idea or a proposal and, if confirmed by the headquarter, carry it out with a fund in six to nine months.
From 2015, the company has turned its attention to startups.
Michael Gamber, Head of Merck Innovation Center, said it is how it "looks outside the fence" to find the right direction and reach success more quickly.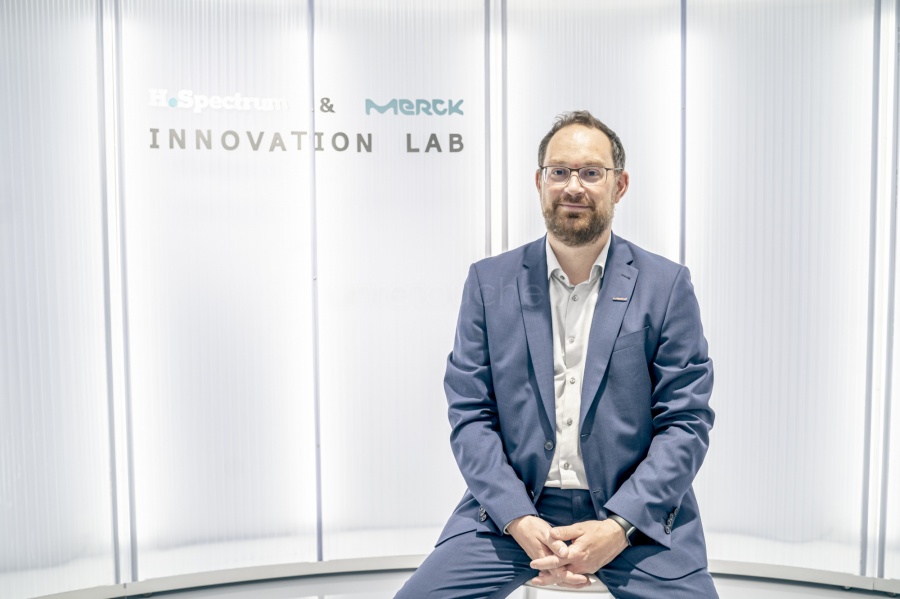 Besides the accelerator program in the German headquarter and China, the program in Taiwan is the company's first venture to incubate startups in partnership with another enterprise.
Two focus fields of this partnership, solutions to improve patient experience and precision medicine, are "based on the blooming trend of Taiwan's biomedical industry in the recent years," according to Kai Beckmann, member of the Executive Board at Merck KGaA.
Taiwan has top talent in the medical field, strong ICT and semiconductor industry, so "what is the reason not to come here?" asked Terry Gou, the founder of Yonglin Foundation.
Gaining momentum from startup teams in Taiwan
This year, four teams — Helios Bioelectronics, Instant NanoBiosensors, Molsentech, and VSense — are selected by H. Spectrum & Merck Innovation Lab to participate in the program.
Merck offers them the opportunity to talk with the heads of different departments in the corporate group and R&D team members about their products and services.
Teams can also opt for an investment of €50 thousand ($56 thousand) or opportunities to collaborate with other projects.
What's more, they can be given a chance to stay for three months in Merck Innovation Center, accelerating their growth.
iXensor joined Merck accelerator program last year and is the only team from Taiwan among 560 startups.
Carson Chen, one of the co-founders of iXensor, said the conversation with a big corporate is of great help to early-stage startups.
"Our KPI is how much opportunities we create to cooperate with startups," Gamber said. With these teams, Merck will know better how the market is segmented and therefore make products more market-focused.
He believes not only pharmaceutical companies like Merck seeks to look for new market opportunities in this way. It has been important for companies in every field nowadays.