On July 2, the 2019 Asia Blockchain Summit (ABS) in Taipei started off with vocal crypto critic Nouriel Roubini's keynote speech.
Typically, he agitated against cryptocurrencies and blockchain technology, saying 80 percent of the former are "scams" and describing the latter as "overhyped."
This Keynesian economist has successfully predicted the 2008 financial crisis, and last year warned the US Congress about the dangers of cryptocurrency at a hearing, according to CNBC.
He believes that this type of digital asset will not foster the realization of cashless society. In fact, dismissing the proponents' idea that cryptocurrencies eventually will be used across national borders, he held that they cannot even be categorized as a type of currency — which serves as a medium of exchange, a store of value, and a unit of account. In his view, they are for speculation.
With bitcoin as an example, he also criticized the volatility of cryptocurrency. Its value has fallen below 10,000 US dollars this week, and the reason, he believes, is not the fact that Facebook launched Libra but manipulation.
Speaking of centralized banking system, he said it ensures the safety of personal finance. By contrast, the blockchain-based, decentralized system is not only unsafe but also more centralized than the current one — because 80 percent of the miners are located in China and Russia.
He said cryptocurrency concentrates wealth and is worse than what North Korea is doing.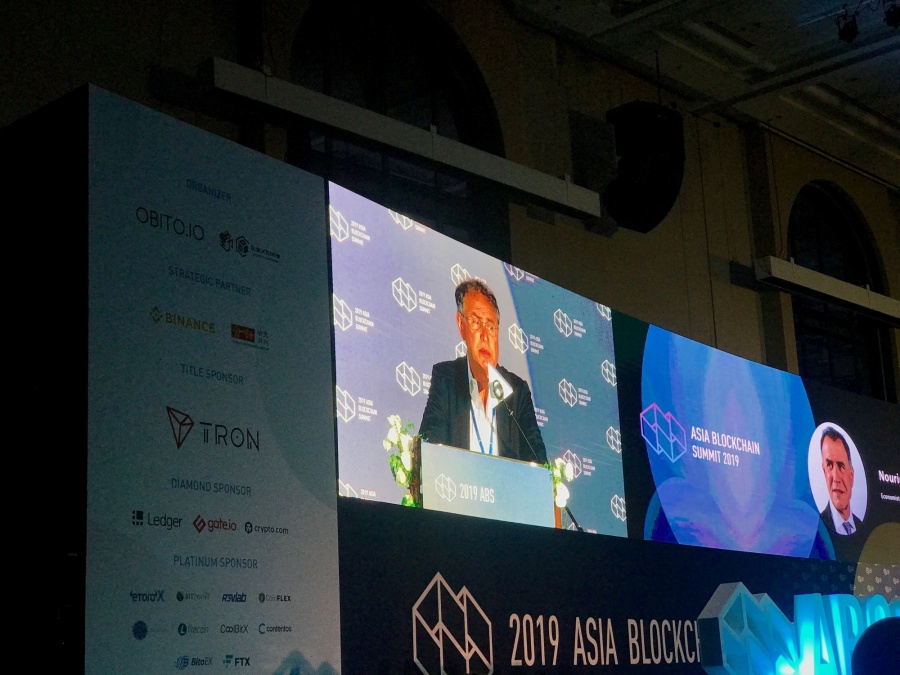 Roubini debates BitMEX CEO Arthur Hayes
After the barrage of criticism during the speech, Nouriel Roubini met with Arthur Hayes on the following day, July 3, reiterating his anti-crypto position.
This debate, according to THE BLOCK, centered around whether cryptocurrencies are a scam or the future.
Here, Roubini said "shitty behavior" occurs in this industry and bitcoin is "not secure, not decentralized and is not even scalable." He later described cryptocurrency as a "cesspool."
Hayes countered the argument, saying that bitcoin, with its $220 billion market capitalization, "has never successfully been hacked."
Regarding scalability, he affirmed the "impressive" progress bitcoin has made over the past decade. "Bitcoin and crypto markets are the only real free market left in the world," he added.
The economist argued that cryptocurrency is not necessary since the revolution is happening in fintech and payments initiatives like Unified Payments Interface (UPI) in India and Alipay in China can take care of our digital future.
On the other hand, the CEO pointed out, as the world goes cashless, a choice moving from "analog to digital" is necessary.
He also stressed the importance of privacy, saying payments initiatives like WeChat Pay are "convenient" but all the transactions are under the eye of Tencent and the Chinese government.
The battle continues unabated
According to BBC, Roubini tweeted that he "destroyed" Hayes in the debate, accusing him of not releasing the tape.
Called a "coward," Hayes responded that he will be "surprised" if the economist is allowed into any higher learning institution after the tape is shown to the public.