High-speed "fifth generation" or "5G" mobile internet could be launched as early as next year in Taiwan, enabling us to download things 10 to 20 times faster than we do now.
The nation is working assiduously to build needed infrastructure, Vice Premier Chen Chi-mai said in a speech at Future Commerce 2019 organized by Business Next. Construction may even be completed by January next year, ahead of schedule.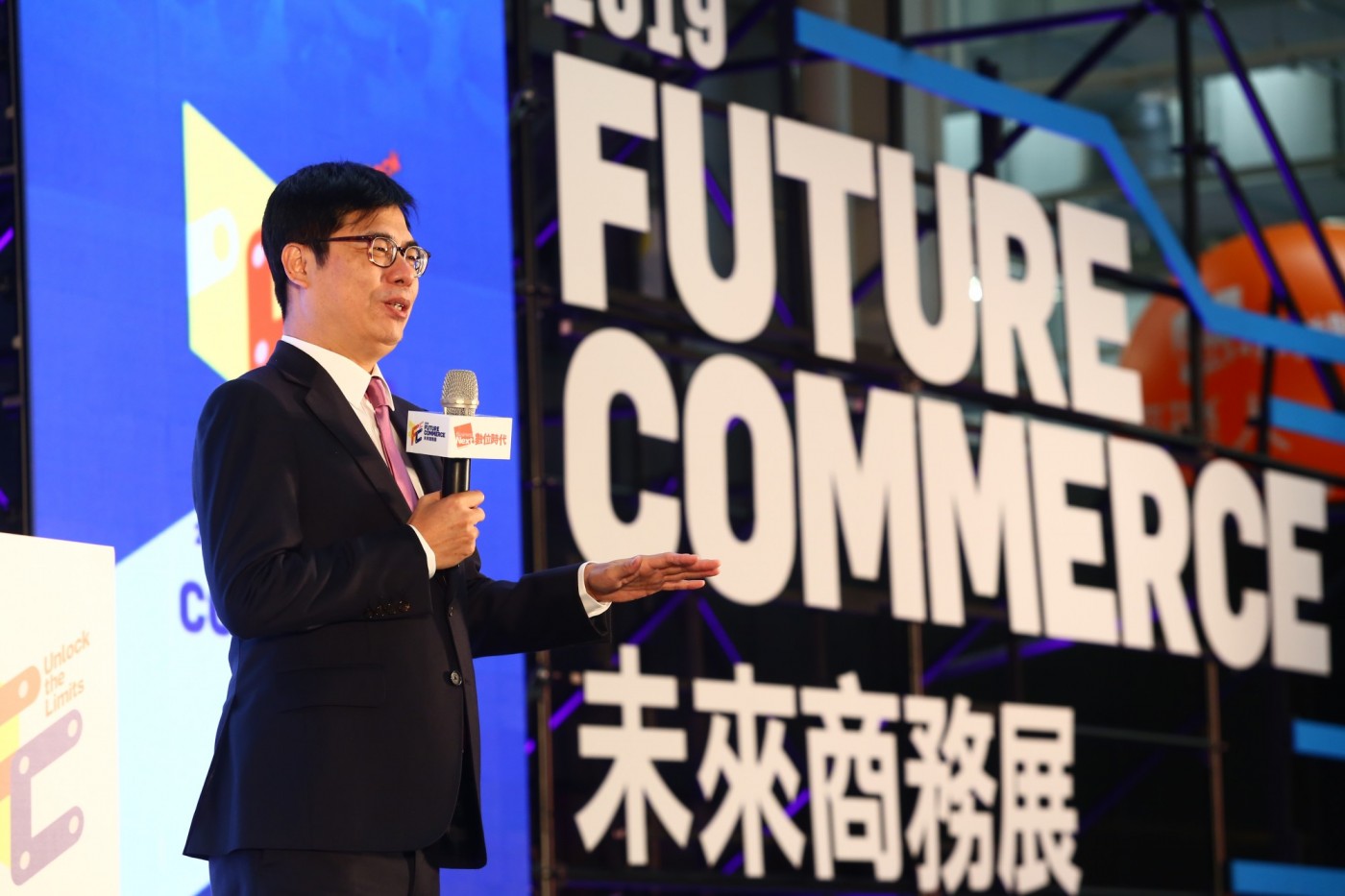 The superfast technology is also expected to revolutionize emerging AI and internet of things applications that are being developed by both Taiwanese startups and established technology companies.
Taiwan's CDIB Capital Innovation Accelerator recently teamed up with StarFab, an accelerator, and KPMG, a top auditor, to organize a workshop that saw in-depth discussions on the impact of 5G mobile internet networks on these two emerging technologies.
The speakers hailed from San Diego-based Qualcomm Inc., Taipei-based Chunghwa Telecom Co Ltd and Taipei-based FarEasTone Telecommunications Co Ltd.
Here are some takeaways:
5G will expand mobile ecosystems to cover new industries, says Qualcomm
2019 was the beginning of a new era for mobile communications, as Qualcomm launched 5G NR networks across the globe. NR or New Radio is a new radio access technology that is expected to be the global standard for the air interface of 5G mobile internet networks.
5G, or the fifth-generation of mobile internet connectivity, not only offers faster download and upload speeds but also more reliable connections on smartphones and other devices than ever before, along with broader coverage.
It's all about making better use of the radio spectrum and enabling far more devices to access the mobile internet at the same time, which will be a boost for internet of things technology that concerns itself with connecting everyday household objects ranging from lighting fixtures to home security systems to the internet.
Davis Chen from Qualcomm estimated that 5G would generate at least a new US$12 trillion in goods and services.
5G mobile internet networks will help power a huge rise in internet of things technologies, Chen noted, as they will provide a critical part of the infrastructure needed to carry huge amounts of data.
Building upon the leadership Qualcomm has exhibited in 3G and 4G LTE, the San Diego-based technology giant began designing 5G networks several years ago and helped create the first 5G NR global standard.
Chen predicted 5G mobile internet networks will be involved in every aspect of the public's daily lives, whether they are used for industrial purposes or by consumers.
"Autonomous cars are one of the examples (that will) showcase how 5G will unlock its potential since 5G will also define a direct communication mode that will allow cars to communicate with each other directly (when they are driving autonomously)," Chen said.
Cars will be able to communicate with each other or other drivers and pedestrians without relying on network coverage or a cellular subscription for the first time in a speedy process.
Realizing Taiwan's dreams of 5G
FarEasTone Telecommunications said in February it was the first local telecommunications carrier to complete voice call testing on a trial 5G network, signaling that Taiwan has made progress towards launching 5G services.
Chunghwa Telecom, the biggest telecommunications carrier in Taiwan, also announced a strategic partnership with Nokia at the Mobile World Congress in Barcelona, Spain last year.
Under the terms of the partnership, Chunghwa Telecom and Nokia will jointly build 5G trial networks at designated sites to meet their goal of launching a larger pre-commercial 5G network by 2020.
"Chunghwa Telecom plans to build a 5G trial network at the Chunghwa Telecom Laboratories in Taoyuan to verify key 5G technologies and applications services as well as interoperability between 4G and 5G networks," said Sheih Chi-Mau, President of Chunghwa Telecom Co.