Taiwanese startups aim to be disruptors. Their founders make use of high-standard technological and scientific education that has been embodied in Taiwan's universities for decades to create new inventions and innovate services.
So why not take this a step further and disrupt traditional education itself?
This is what one Taiwanese entrepreneur, Ozzie Su, is aiming to do.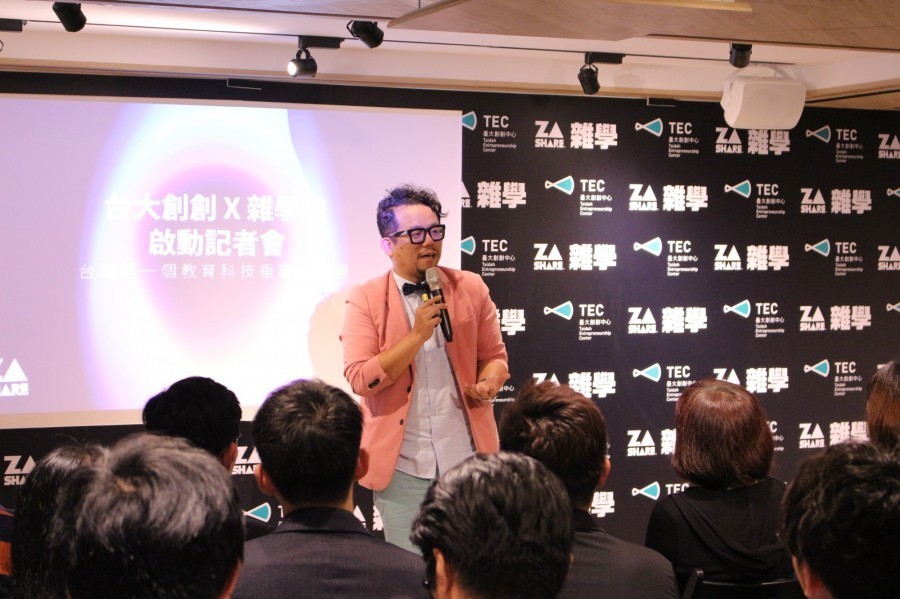 "Education is a path for humans to explore this world but does education only has one pattern to be applied on every single person?" he asks.
"Since people have different backgrounds and personalities, how can we only use one educational system for everybody?"
The vision of his exhibition, ZaShare, an expo for innovative education in Asia, is to inspire people to dare to be themselves and in the process reach their full potential in life.
"Education should be a lifelong path rather than studying at schools," he says.
Su and his team began organizing ZaShare expos in 2015. They picked the name as "za" means "to mix" in Mandarin Chinese. So ZaShare involves mixing eclectic styles of education at exhibitions. In this way, it is a platform for the public to sample disruptive educational methods.
How can people be inspired at ZaShare?
"ZaShare is not merely an exhibition, but a platform for people who want to change and keep learning, and those people are ZaShare's target audience," Su says.
" According to our own statistics, 38% of the attendees are aged between 18 to 24.
"Therefore, we can say that the younger generation are eager to see 'different things' or 'do something different' and rid themselves of Taiwan's stiff educational system," Su explains.
Since its inception, ZaShare has partnered up with more than 1318 exhibitors and accumulated attendees amount to more than 183,683.
Even formal schools, such as universities, have also exhibited at ZaShare exhibition.
"Rather than having display booths at ZaShare, we, as the curators, also organize various activities inside ZaShare including forums and workshops in order to proffer more to the attendees," Su explains.
Giving the example of "tattoo culture", Su explains that some people in Taiwan or other Asian regions still regard tattoos as something only for gangsters .
Therefore, he once organized a workshop for discussing the history of tattoos, with tattoo artists sharing their stories of their creations. In this way, tattoo culture is introduced from a point of view that does not represent mainstream Taiwanese culture.
There's always another side to the story, Su says.
"This is the other main mission for ZaShare. Encouraging people see things from different (perspectives.)"
ZaShare's growing global influence that began in Taiwan
Su has been invited to give several keynote speeches in China, the U.S., Japan, Israel, Korea and Singapore.
"I am really happy that ZaShare has been seen by other countries. Taiwan has a good reputation for (cultivating) talents.
"We should have diversity of learning materials provided for people, which also means giving more chances to others." Su says.
Su mentions 42, an innovative computing programming school, in Paris.
France is a good example of a nation that sees the importance of alternative education, he adds. 42 tries to bring together talents from different backgrounds and stoke diversity. About 20% of them have computer science backgrounds, while others may come from such diverse educational fields as literature, cooking and philosophy.
"Hopefully one day ZaShare also can do some cooperation with School 42". , Su says.
The other milestone for ZaShare is teaming up with Taidah Entrepreneurship Center and establishing an accelerator, which was established in April.
Su concludes that he believes education plays a vital role in human development, but this does not merely involve reading textbooks at school, but learning about life everywhere.