On April 18th, 2019, Taiwan Startup Stadium kicked off its 4th annual Term Sheet Bootcamp in Taipei, Taiwan. Compared to previous years, we saw an increase of 50% in the number of female investors, founders & experts on board, in a bid to encourage more women entrepreneurs and influencers to take part and excel in the tech and startup scene.
Let's take a closer look at some of these fireside chats and what these brilliant female speakers wanted to share with the participants.
Finding the Right Fundraising Channels
In this fireside chat, TSS invited Yadia Colindres (Fox-Tech) and Melody Hsu (VIASWEAT) to discuss about the right channels for startups to fundraise, moderated by Angela Liu (Cherubic Ventures). The female founders began by doing a quick introduction of themselves and their companies' current status. Once dived into the topic, all three speakers advised startups that before fundraising, they need to know their product well and be clear of what they need.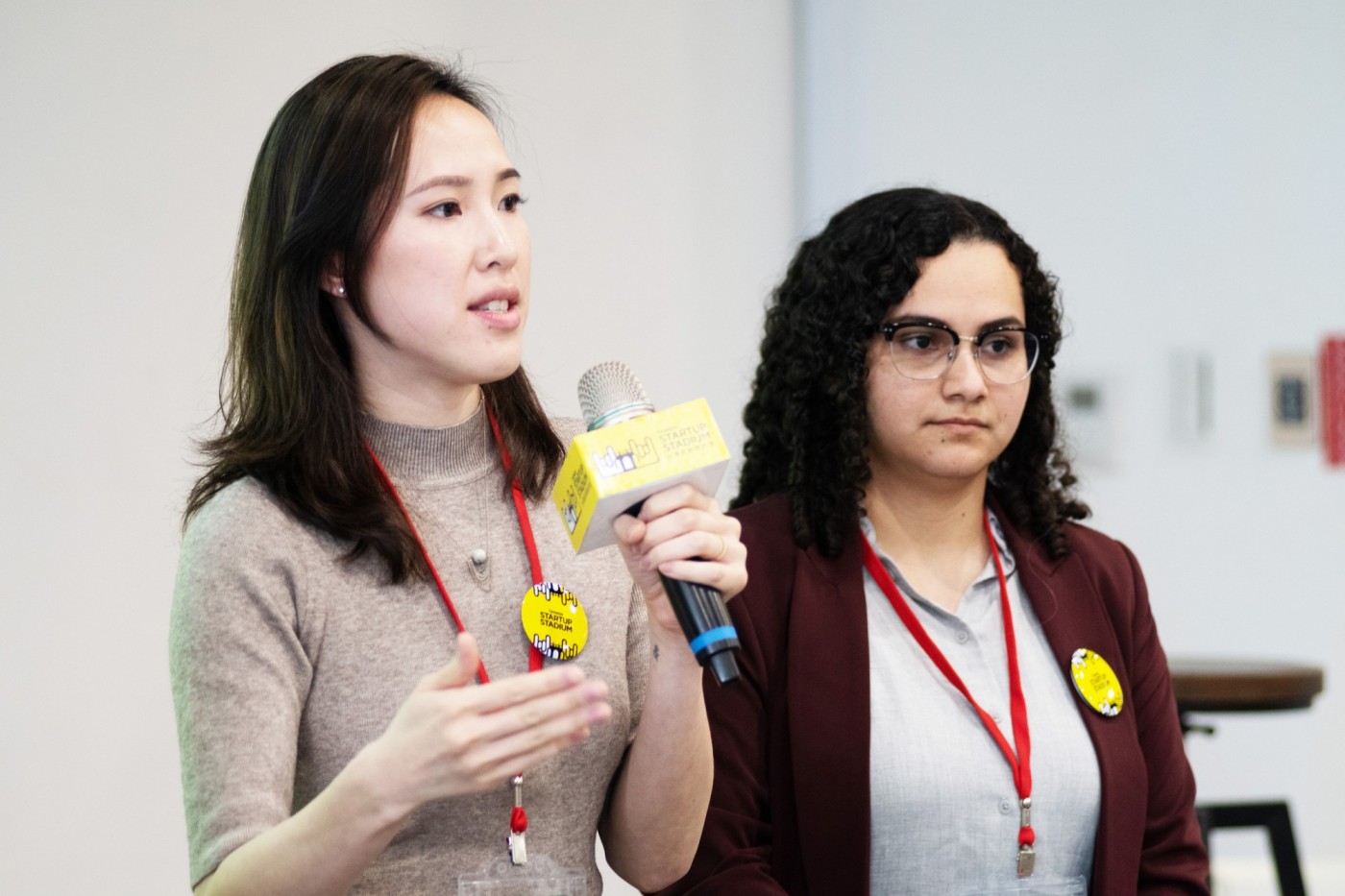 Why and when did you decide to do fundraising?
Melody: We are self-funded for 3-4 years. I think it's important for startups to be clear of what you want. If you want to go international, you might need more funds, ideas and mentors to give you more opportunities.
Yadia: Be alert if you have enough revenue, you actually don't need to do fundraising.
Angela: If you really need the funding, do some research before actually applying to the funds.
There are so many accelerators out there, how did you choose accelerators? What kind of research did you do? And how did those accelerators turn out?
Yadia: Not all accelerators are actually suitable for every startup. Be specific on what the accelerators do. Be clear on the reasons you want to join - should it be connections or their focus on the techs, etc. Know your business program well - is it only in Taiwan or is it international? Some accelerators bring startups to go global, like Sparklabs. Whatever accelerator you pick, pick one that is suitable for your company's pathway. Investors will for sure Due Diligence (DD) you. It is important to note that when people do business with you, they also care about your personality.
Angela: Finding an accelerator is like dating - you should know the accelerator's vision, funds, and the people working there.
Investors see a lot of pitches everyday, but they don't really understand all industries. How should you pitch in your first meeting?
Melody: First meeting, pitch them your idea. You will need a lot of practice on pitch. Think of your goals and what you need to do in order to get into a second meeting. Know what to talk about and what to not talk about, what are your action points, and what you want investors to know about you. Fundraising takes a lot of time, more than you think - transportation time, meeting, discussion, recap, etc. Also make sure you know who's good at doing what in your team - who's better at telling the story and who's better at operating the logistics.
Share your fundraising experiences and interesting stories with investors?
Melody: I think it's Important to find synergy from investors - who did they invest in, to leverage other portfolios from their investments. For example, for us as a cloth branding, we are have more connections to fabric companies.
Yadia: An important note to tech companies is to be aware of your tech and algorithm. Don't share them to investors without any promises.
Angela: If a venture capital (VC) invested in a similar product 5-10 years ago and the product became very successful, chances are they might be interested in investing in your company if it has a great potential. This is because the VC probably has a lot of knowledge and knows the trend in this specific industry already. It is also good to note that until you have the VC's money in your bank account, you have not close the deal yet so don't be happy at too early of a stage.
Please share your failure stories for past fundraising.
Melody: If you've already got a contract but haven't got the money in your bank, mentally, find your own way and bounce back very fast. This is what you will face daily.
Yadia: Keep in touch with all the investors because even if they don't invest in you right now, they might invest in you in the future. For example, you're a company looking to treat temperature conditions but currently temperature is not a sexy topic, but 5 months later global warming gets worse - here comes your chance.
What are some of the advantages you see for Taiwan startups to go global?
Melody: Taiwan has a strong background in Original Design Manufacturing (OEM) and Original Equipment Manufacturing (ODM). Accelerators and incubators are helping a lot nowadays.
Yadia: Taiwan has a lot of good engineers and it's a good place to study tech. Therefore, it is a good chance to do your test pad.
Angela: Taiwan has a strong supply chain with great engineers and tech teams. Those are good resources to be used for startups based in Taiwan.
About Term Sheet Bootcamp
Term Sheet Bootcamp is a 2/3-day fundraising bootcamp designed for early-stage startups. With comprehensive contents, solid and practical training, as well as high-profile international & regional speakers, we aim to build stronger connections among players in the local startup ecosystem, to bridge investors and startups, as well as to educate startups on term sheets and negotiations across the APAC region.