Even before he was appointed vice premier in January, Chen Chi-mai was a household name in Taiwan. The 54-year-old has been a political star for over a decade and is also a media-savvy internet celebrity.
Since he became second-in-command in Taiwan's Cabinet, Chen has focused on policies relating to technology. He's also taken on a new role of head of Cabinet department for information security.
The vice premier recently shared his ideas about boosting Taiwan's startup ecosystem at Future Commerce 2019, an event organized by Business Next media that was held in mid-April at Taipei Expo Dome.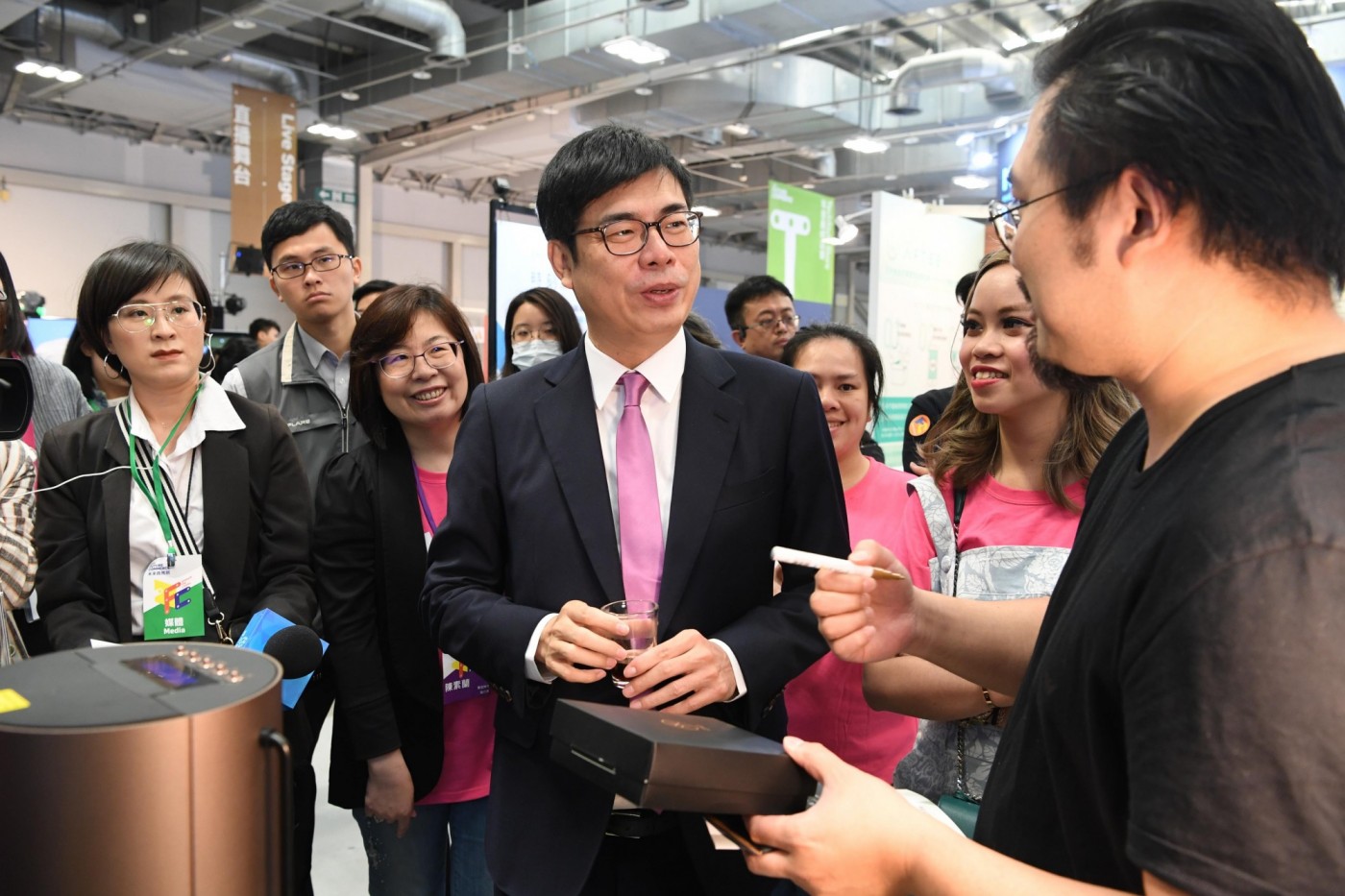 Vice Premier Chen talks about fostering Taiwan's first unicorn
When asked about his motto for encouraging young entrepreneurs, Chen replied with a huge laugh: " Kin! Kin! Kin!" It means "quickly" in Taiwanese dialect.
The vice premier said this has been his daily mantra ever since he was elected a Democratic Progressive Party legislator over two decades ago.
"I prefer taking action, since saying and doing are different things.
"Once you decide to do something, then you should do it or you will never know what the result is," Chen said.
Turning to the topic of creating Taiwan's first unicorn, a privately-held startup company valued at US$1 billion, Chen said his government is working to create an environment to help new companies flourish through boosting funding and deregulation.
"According to startup tracker CB Insights, there are over 300 unicorns globally, but none in Taiwan.
"Taiwan can no longer afford to miss opportunities in fostering the first unicorn," Chen noted.
The vice premier said the National Development Council held consultations with local startup communities and discussions with various government agencies to formulate an "Action Plan for Enhancing Taiwan's Startup Ecosystem."
Funding will be available not only for new Taiwanese companies but also for foreign entrepreneurs who want to establish startups in Taiwan, but do not meet the legal requirements for setting up an existing company's branch office here, which is the common way for foreign businesses to set up shop in Taiwan.
As part of the program, the National Development Fund (NDF) has established NT$100 billion fund for stimulating private sector investments, promoting innovation, creating job opportunities and reinvigorating Taiwan's economy.
Encouraging talented foreigners to work in Taiwan could help local startups expand into overseas markets that can seem unfamiliar to Taiwanese founders owing to languages or customs alien to Taiwan. Given Taiwan's tiny market size, it's highly likely that a unicorn would need to forage afield to support itself, Chen said.
Another part of the plan has been broadly and substantially expanding the Act for the Recruitment and Employment of Foreign Professionals to create living and working conditions that would attract top global talent to move to Taiwan.
According to a survey released by international human resources firm Manpower Group at the end of 2016, 73% of 1,005 employers polled in Taiwan said that finding talent was difficult.
This figure, the second worst among 43 countries and regions surveyed, was up by 16 percentage points from a similar survey conducted a year earlier, underscoring that Taiwan's talent shortage is worsening.
"These shortages evidently cannot be rectified, at least in the near term, with measures to improve the supply and retention of local talent," Chen said.
"Such measures are important, but cannot be enough on their own. Therefore, the only other way to respond to them is with measures to promote an increased inflow of foreign talent."
Vice Premier Chen noted another important role the government can play is to help local startups connect with global markets.
Taiwan's Ministry of Science and Technology recently selected 44 Taiwanese startup teams to take part in a prominent trade show, CES 2019, which was held in January in Las Vegas and showcases consumer technologies.
Covering six categories, the majority of the participating startups at 25% were involved in the internet of things.
Others were involved in cyber security, software, AI, healthcare, wearables and advanced manufacturing.
"Eight of the 44 participating teams won CES 2019 Innovation Awards.
"The 44 Taiwanese technology innovation teams won more than NT$ 5.5 billion in business opportunities, with attention from 20 international media.
"It is salient evidence that Taiwan's technological strength and innovative capabilities are well received." Chen said.
With the government's ongoing efforts with help and support, Chen said, Gogoro, an electric vehicle maker, and Appier, a Taipei-based startup that uses AI to provide market analysis for businesses, are viewed in industry circles as the companies most likely to become Taiwanese unicorns in the future.
Chen speaks at Future Commerce, 2019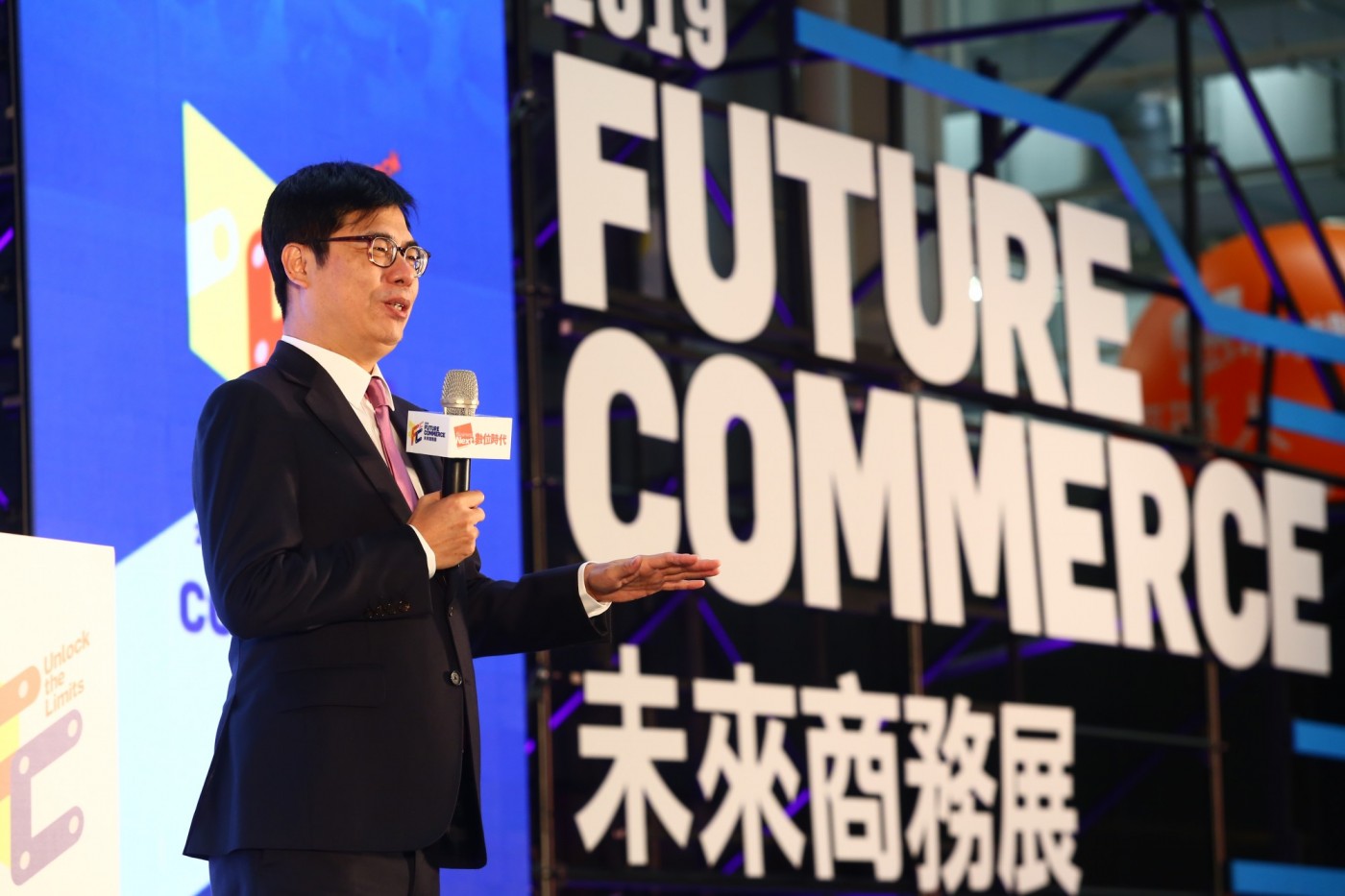 Chen also gave an opening address at Future Commerce, 2019. With a tagline of "Unlock the Limits," the conference examined the ways the latest technology, including 5G telecommunications, AI and blockchain, could be applied in new business models.
" I believe the era of "C-commerce" is not far away from us," said Chen in his address.
"I usually do my online shopping on Yahoo or PChome …. Now, Facebook also has a marketplace.
"These are examples of the way our life could be impacted in a convenient way in future," Chen said.
Chen says foreign tech giants set up shop in Taiwan as they are attracted to its talent pool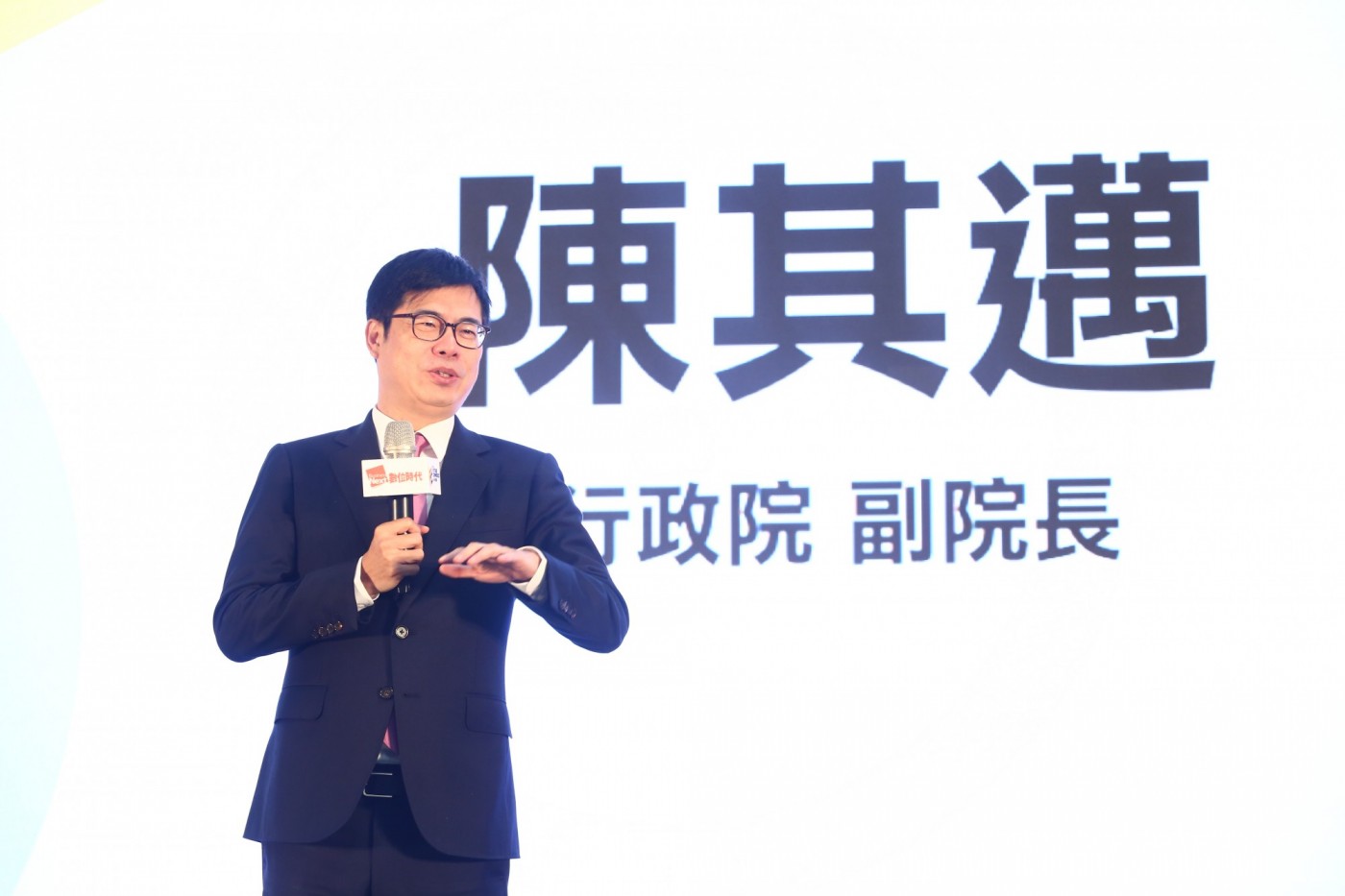 International tech giants, including Google and Microsoft, have flocked to Taiwan to set up research and development bases and the like.
Chen said that Taiwan's tech-savvy talent pool is one of the factors behind this trend.
"Microsoft set up its R&D center in Taiwan, which organized its opening ceremony last year. And the American software giant's R&D center anticipates employing 100 people within the next two years and 200 within five years. Microsoft is spending about US$33 million on this project," Chen said.
"Meanwhile, Google has announced plans for a new engineering hub in Taiwan's first private
telecommunications park, along with a recruitment drive, as executives voice hopes that the American technology giant can employ more tech-savvy Taiwanese."