WeGO – otherwise known as The World Smart Sustainable Cities Organization – is an international platform for exchanging ideas on cutting-edge technologies relating to urban development.
The global platform headquartered in Seoul has more than 160 members that include cities, local governments and smart tech solution providers.
WeGO's Secretary General Kyong-yul Lee was recently at Taipei's 2019 Smart City Summit and Expo, where he spoke to Business Next.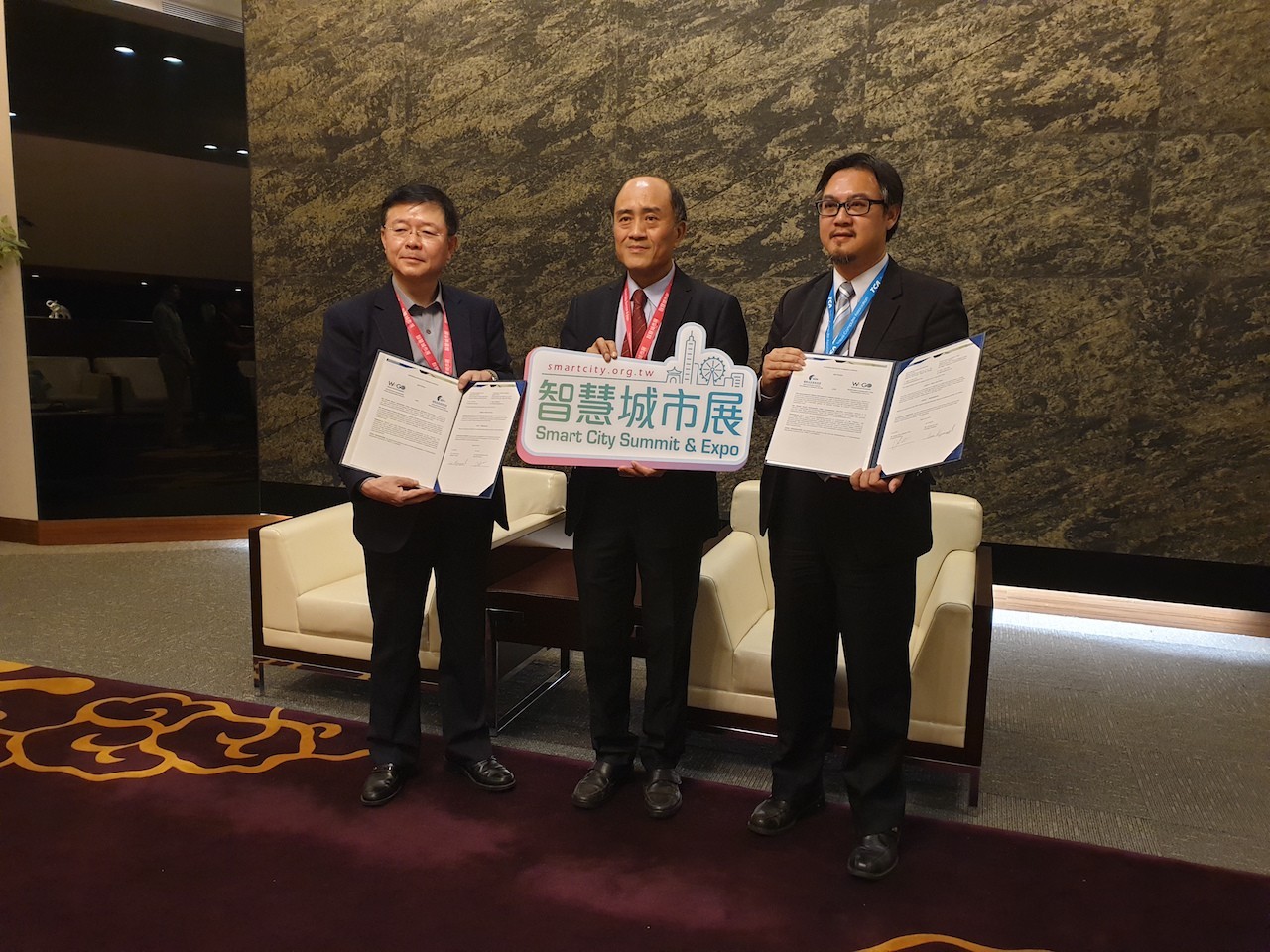 "WeGO is the only international organization relating to smart sustainable cities," Lee said.
"The mission of WeGO is to promote and facilitate the transformation of cities to smart sustainable cities globally."
WeGO's global partners include the World Bank and Global Fund for Cities Development.
The summit in Taipei focused on how AI applications and internet of things technologies are beginning to play a key role in the way governments deliver services to their citizens.
Lee, who was on his second visit to Taiwan's capital, said WeGO wanted to add Taipei as a member and work closely with other cities in Taiwan in the future.
One of WeGO's main missions, Lee said, is to encourage innovation in the delivery of public services. It is also a global platform for cities or companies to enhance their digital capabilities.
Lee noted his organization oversees many projects in cities ranging from Vietnam to Chicago.
Giving an example, he said his organization is cooperating with the City of Chicago Office of Budget and Management.
The office evaluates the efficiency of Chicago's entire operations and drives management reforms to improve the American city's financial management.
The project involves conducting a review of purchases of vehicles owned by the city government, along with their maintenance, fuel reports and parking expenses.
Vehicles found to have an average utilization rate of under 50% have been targeted to be retired or replaced with more efficient cars.
Once vehicles were found to be idling, a method to replace them was developed using solutions provided by two sharing economy contractors: Zipcar, an American car sharing firm, and Flexfleet, a trucking rental company.
"Four city staff were involved in the implementation: two senior automotive equipment analysts, a staff assistant and a budget analyst," Lee said.
Lee noted his organization holds an annual conference as well as workshops and other programs for members to hold exchanges and learn from each other.
Membership has three categories, including one for local governments, one for corporations and one for institutions, such as national and regional agencies or academia. All are required to pay a membership fee.
" You have to submit the application to WeGo's Secretariat then you will get the approval of membership by the executive committee," Lee said.
"The executive committee assists in the operations of WeGO and provides support for WeGO projects and activities. The committee consists of twenty or fewer cities, including the President and Vice President cities.
"The last procedure is to do payment. But I can guarantee you get more than what you've paid to WeGO." Lee concluded.
About Secretary General Lee
Mr.Kyong-yul Lee is the Secretary General of WeGO. Prior to joining WeGO,he was a professional career diplomat for 33 years.
He has been in charge of major international issues such as trade, investment and official development assistance for the Ministry of Foreign Affairs(MOFA) and the Ministry of Health and Welfare(MOHW).