BloomMe has created an app that enables users to be pampered in luxury with just a swipe of a smartphone. And it's coming to Taiwan in May.
This startup was founded in 2015 by German couple Iella and Philipp Koblenz in Hong Kong. It has since partnered up with more than 1,800 beauty salons and spas in Hong Kong.
"I think everyone deserves …some time to pamper yourself, such as going to do the spa, doing your hair or getting a manicure,"BloomMe's COO lella Koblenz said on a recent visit to Taiwan.
"I personally feel (my) self-confidence is boosted when I am doing my hair at the hair salon.
"I named our company 'BloomMe' —(meaning) to bloom your charisma."
The pair of entrepreneurs, who have been married for 12 years, first bonded over their fascination with life in Hong Kong, Iella Koblenz said.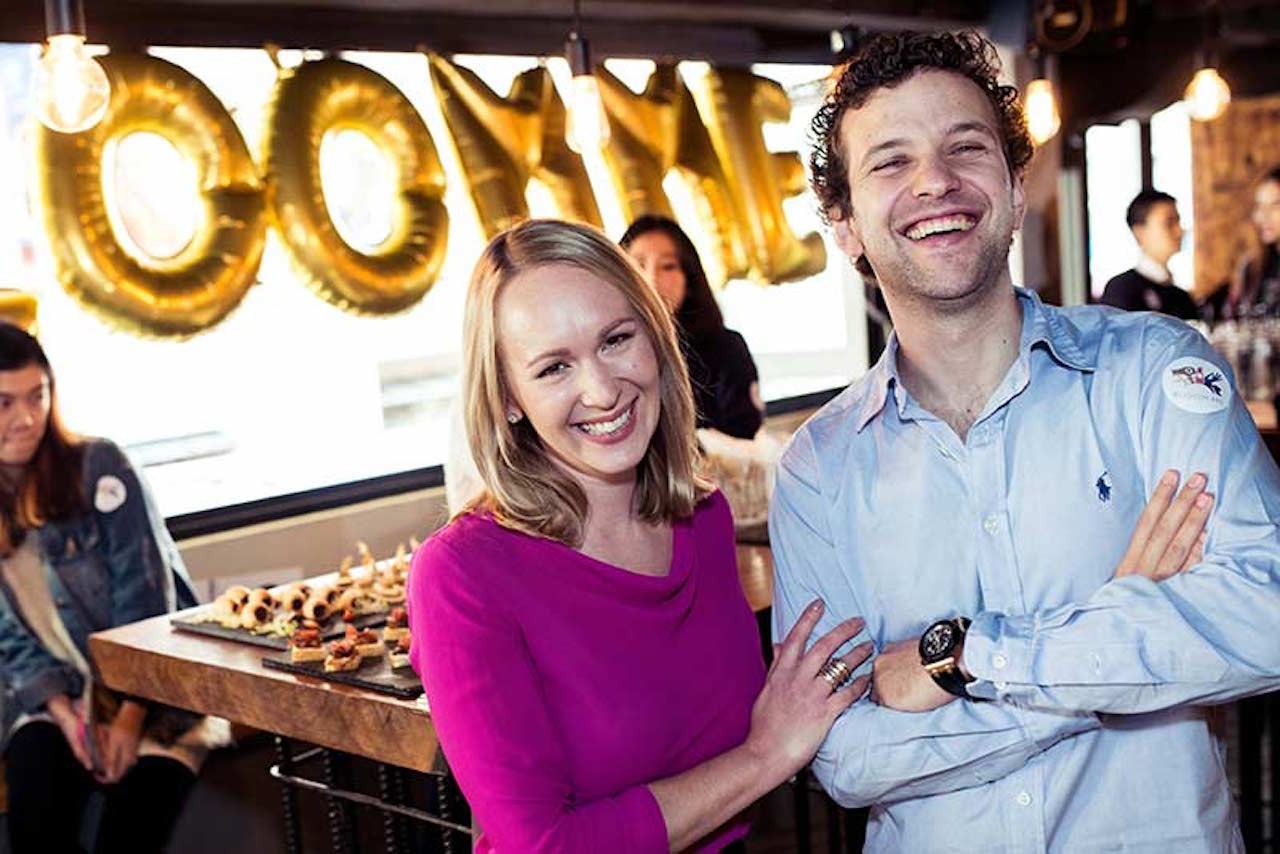 The couple decided to move to Hong Kong, where they found many aspects of life were unfamiliar.
Iella Koblenz found it was particularly inconvenient booking a haircut at a hairdressing salon.
"You had to phone them for the booking or, the worst, I (even) had to go to the salon and knock on the door and check for an available time," Iella Koblenz said.
The German entrepreneur then began thinking of simple and convenient solutions and, as a result, established BloomMe with her husband in Hong Kong.
Soon to enter the Taiwan market
BloomMe has 34 staff in all parts of the world: the technical team is based in Israel, while the marketing department and the company headquarters is based in Hong Kong.
"We are truly looking forward to seeing this service online in May here," Iella Koblenz said.
"The reason why we are in Taiwan now is because of Taiwan's high tech talents.
"We want to hire tech talents, plus, we are also interested in Taiwan's beauty market, so we already have a country manager to handle the partnership businesses," Iella Koblenz said
A startup in Taiwan known as FunNow offers similar services. When asked if they saw FunNow as a competitor, Philipp Koblenz replied his team was confident as his company had the advantage of offering a real-time booking system and they had gained expertise in the beauty industry in Hong Kong.
When asked by Business Next what it's like to work alongside a spouse, the couple happily gave positive responses.
" We have been a married couple for decades, and she is the one who knows me the best," Philipp Koblenz said.
"We both are honest with each other, which has become the key culture for our company now.
We are "honest and outspoken to the team members while we always encourage the team to speak their minds," Philipp Koblenz,CEO of BloomMe, concluded.