Every company regardless of its core business is now in the tech industry, and so are rhinos, says Jeffrey Rhoda, greater China manager of IBM.
"When you think of AI (artificial intelligence), you may not think of farming or animals," Rhoda said in a speech at the 2018 Future Commerce exhibition in Taipei last month.
"But it is happening," he said. "AI is everywhere. Now every company is a tech company."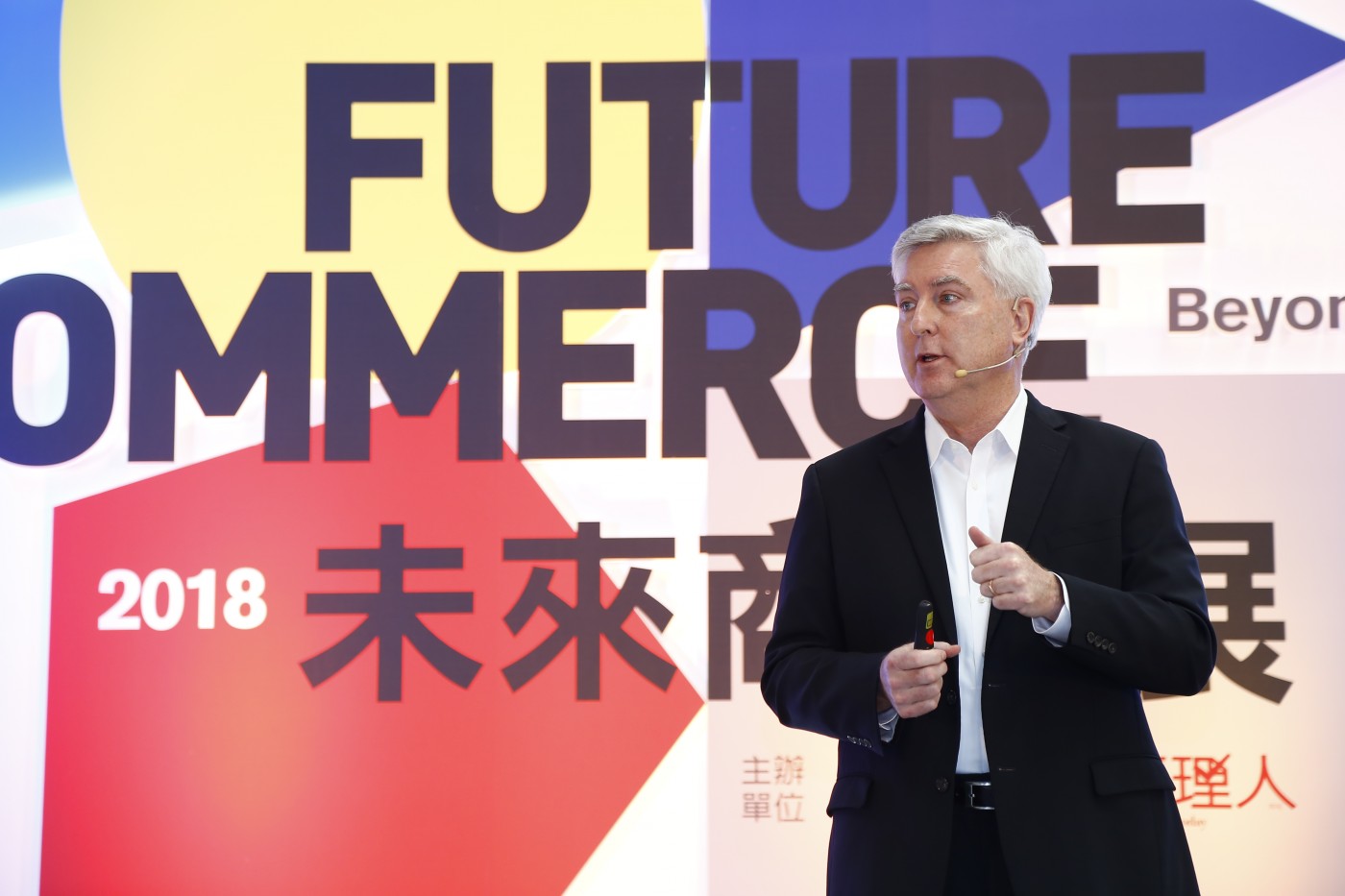 IBM's internet of things sensors are even being used to help safeguard endangered rhinos in Africa, he said.
The spread of artificial intelligence has pitted developers against one another for the top talent, with older hands such as IBM trying to stay ahead of newcomers, he said.
Rhoda's speech covered the impact of AI, the internet of things and other newer technologies on different aspects of the economy. He touched on ways that established developers can make the most of their data to stay ahead of younger firms.
Roughly half of IBM's revenue comes from areas such as cloud-based services, mobile phones, big data analytics and security systems, Rhoda said. These areas combined are growing at an average of 15% per year.
Competition among AI developers shows particularly in the job market, Rhoda said. IBM is competing with its own clients to recruit the best tech talent to make technological breakthroughs, he added.
IBM faces competition from Microsoft and Google, which have surpassed it in artificial intelligence and automation.
Artificial intelligence goes broader
Rhoda says narrow AI is getting broader. Narrow AI means the ability for a computer to perform single functions at superhuman ability, tasks such as analyzing the data from MRI scans. The next step, he said, is general AI, referring to the type of artificial intelligence that can process information as a human would.
IBM is trying to make the most of general AI for its business clients, the speaker said.
Taiwanese banks are now deploying IBM's Watson, the company's flagship supercomputer, to expand their services. One example is DBS Taiwan's automated customer query system and Yushan Bank's LINE-based chatbot, initiatives developed in partnership with IBM.
A cancer research institute at Taipei Medical University is now using IBM's supercomputer to combat eight different types of cancer. The computer will help doctors with diagnoses, Rhoda said. "It's a potential game changer for cancer," he said.
South Africa's Welgevonden Game Reserve, home to one of the largest rhinoceros populations in the world, is using IBM's IoT system now because research at Wageningen University found that animals react differently to different types of threats -- including tourists and poachers.
That discovery has led to collars with embedded sensors placed on the animals to make poaching predictable and therefore nearly impossible.
IBM will focus its 2018 Taiwan R&D strategy on artificial intelligence, blockchain technology and cloud computing, local General Manager Lisa Kao said in March.
The century-old American firm formerly known as International Business Machines Corp. will make those shifts as it grows the company's R&D center in Taiwan, Kao said.