One of Taiwan's representatives to an advisory body under the 21-member Asia Pacific Economic Cooperation framework is planning a major digital innovation event on the magnitude of one in Taipei in 2000 that featured Bill Gates as a keynote speaker.
Mr. Jan Hung-tze, the representative for the APEC Business Advisory Council, is masterminding the event, he told Business Next in an interview.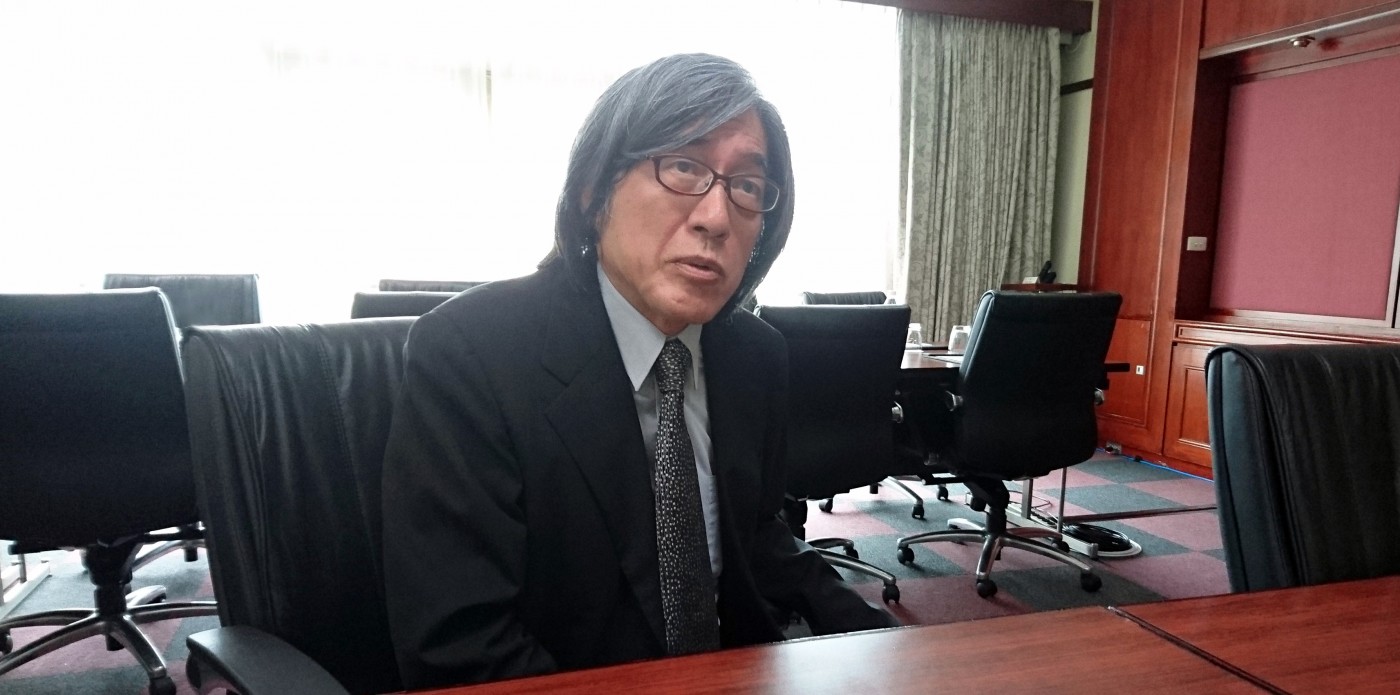 The 62-year-old also founded Business Next Media and PC Home, the largest online e-commerce group in Taiwan. Jan is a film executive producer as well and has come out with nine movies.
Seat on the APEC Business Advisory Council
APEC Business Advisory Council under the Asia Pacific Economic Cooperation framework, a group of 21 Asian governments. They meet annually to discuss issues in a fast-growing region increasingly linked by trade and investment.
The council, in place since 1995 in Osaka, Japan, advises APEC on specific business sector priorities and answers the master organization's request for information. The council mainly tries to gather a range of opinions and grasp current business trends.
One council meeting generated the APEC Business Travel Card, Jan said. Business travelers with the card can simplify short-term entry to participating APEC economies. receive faster immigration processing on arrival in another country. The card holders use fast-track entry and exit lanes at the immigration counters of APEC members' airports.
"Representatives from each economy have a varied background," Jan told Business Next in an interview. For example, he said, Allan Zeman, an ABAC representative from Hong Kong, chairs Lan Kwai Fong Holdings, while Moody's chief risk officer Richard Cantor represents the United States.
Their two cases show how each council member might provide "useful and insightful advice during the meetings based on their fields," Jan said. Other APEC Business Advisory Council representatives from Taiwan include Henry S. Kao, chairman of I-Mei Foods, and Tina Y.Lo , vice chairman of O-Bank. Every APEC member can send three people to the council.
In view of quick changes in business technology, the business advisory council decided last year to create the Digital Innovation Working Group and Jan was appointed chairman because of his professional background.
He will organise a "next big forum" to echo the success of World Congress on Information Technology in 2000 since the event brought powerful tech industry figures to Taipei. For instance: Bill Gates, then CEO of Microsoft, as a keynote speaker. It attracted more than 1,100 experts and IT industry people from 46 countries. Other luminaries included John Chambers, former CEO of Cisco, and Carly Fiorina, former CEO of Hewlett-Packard.
"Everything is very new for all the (council) members to learn about digital innovation," Jan said. "In order to understand more about the era of digitalization of everything, it leads me as the working group chairman to think we have to organise an inspiring forum to learn the experiences from the influential leaders the world over."
As chairman of the working group, Jan has explained at a council meeting why Taiwan is qualified to host an international "Digital Innovation" forum.
"Therefore, there is no doubt that Taiwan indeed has this ability to organise the next big forum to connect with the digital era," Jan said. "I fully understand there have been some voices came out to question whether those tech giants could spare the time for Taiwan? However, it did happen in the past, so we are trying our best to show that Taiwan is capable of doing so."
"As one of the members at Asia Pacific Economic Cooperation (APEC), Taiwan is surely qualified to do some contribution not only to APEC itself but to the world," he said.
Digital Innovation Forum in Taipei
Taiwan's role as host of the World Congress on Information Technology showed that the island had what it takes to hold an event of that scale, Jan told the the council. Taiwan got the approval from other council members to organise and host the upcoming event, which will be called Digital Innovation Forum.
The event will take place in July in Taipei City with fellow ABAC member Papua New Guinea. Since the outcomes of the forum such as recommendations will be made available later to APEC including a leaders meeting panel discussions at the APEC CEO Summit, which will take place in November in Papua New Guinea.
The Digital Innovation Forum is already being planned. It will run from July 19-20 at Taipei International Convention Center. The forum organizers expect to invite 15 influential speakers from technology sub-sectors. Those figures included Jeff Bezos, founder and CEO of Amazon;Sofia the AI Robot ,are viewed as the faces of future and innovative world. Jan said with the hope.
Speakers and panelists at the event will discuss financial technology, blockchain technology, artificial intelligence and augmented reality among other topics. Discussion will focus on how these tech fields will impact future society.
"Technology has indeed brought us lifestyle convenience," Jan said. "However, people need to pause a bit and to think that technology also has its dark sides which worthwhile be discovering." Dark sides might include cyber-security problems such as use of big data leading to privacy violations.
The July forum should encourage more Taiwanese people, including business people and the public at large, to preview what digital innovation could bring to Taiwan.
As a serial entrepreneur, speaker, writer, Jan has seen some of Taiwan's chief milestones. "My biggest wish is to let Taiwan see more possibilities that could really happen on the island, while I also hope to let Taiwan be seen by the global market and (find) potential chances to promote our advantages," he said.