Taipei-based health management app developer Health2Sync successfully raised Series B investment of around US$6 million in December. Founded in 2013, Health2Sync turns smart phones into medical and health monitoring machines, especially for diabetes patients. Sompo Holdings, one of Japan's largest insurance groups, led the investment along with earlier Alibaba and WI Harper.
Japan is one of the highest-spend countries globally on diabetes care, but it has relatively higher market barriers. Having help from Sompo, a local partner, will help a lot.
Ed Deng,b Co-founder, Health2Sync
According to a GlobalData report, the type 2 diabetes market will more than double in value from $26.8 billion in 2016 to $64 billion by 2026 across seven major markets. Japan is expected to be a major driver of that value, in part due to its aging society. The country's health ministry estimates that more than 10 million Japanese adults, or just under 8% of the population, have a high susceptibility to the disease – a prediction that sheds light on the potential of the Japan market for Health2Sync's solutions.
Although Health2Sync's app can be used on an individual basis, it is most effective when deployed in partnership with organizations such as local governments, hospitals, companies or insurance providers. In the announcement, Heath2Sync said it will use the latest investment to expand its operations in Japan, improve its data analysis service, and provide exclusive function for the insurance partners.
Health2Sync has a track record of working with both the public and private sector. In 2016, the company partnered with Taiwan's Ministry of Health and Welfare to provide hospital patients with the app, and a cable to plug glucometers to smartphones. This allowed the project team to sync anonymized data about blood sugar levels over time, as well as provide recommendations for how to use the platform across a handful of major cities.
As a result of this pilot and the associated credibility of working with a large-scale single-payer healthcare provider, and a data set that proved the efficacy of its product, Health2Sync in 2017 teamed up with MetLife in Hong Kong – a leading insurance provider in the region. As part of the "MetLife Health-is-Wealth Medical Plan", the insurance provider offered subscribers innovative insurtech solutions in order to complement its traditional financial insurance with better self-health management solutions.
It's a tie-up that Sompo is keen to emulate. "Health2Sync can be integrated into our Kenpo insurance portfolio, with extended partners including local authorizes and medical institutions" said Digital Sompo Holdings Chief Executive Koichi Narasaki.
Health2Sync also works with medical equipment manufacture, Ascensia Diabetes Care, which was formed in 2016 as a result of the acquisition of Bayer Diabetes Care by Panasonic Healthcare Holdings. Customers who purchase Ascensia's blood glucose monitoring meter will have preferred access to Health2Sync in Hong Kong, Malaysia, Singapore and Taiwan. Ascensia Diabetes Care products are sold in more than 125 countries globally.
Jun Fujita, Deputy Chief Executive of Sompo Digital Lab, emphasized that the ability to partner across both public and private sectors is a key Health2Sync advantage. "Health2Sync has demonstrated its ability to link up the ecosystem, collaborating across equipment manufacturers, pharmaceutical companies, and insurance providers," Jujita said.
Health2Sync was launched at Hardware Battlefield at CES 2014 before securing US$3 million in Series A financing led by health venture specialist WI Harper Group, with participation in the round by Cherubic Ventures, iSeed Ventures and SparkLabs Global Ventures.
The company's blood glucose monitoring meter can plug into a phone directly or operate via Bluetooth. Its products combine mobile, cloud, and data analytics, enabling patients to obtain personalized care while allowing care providers and family to care for patients remotely.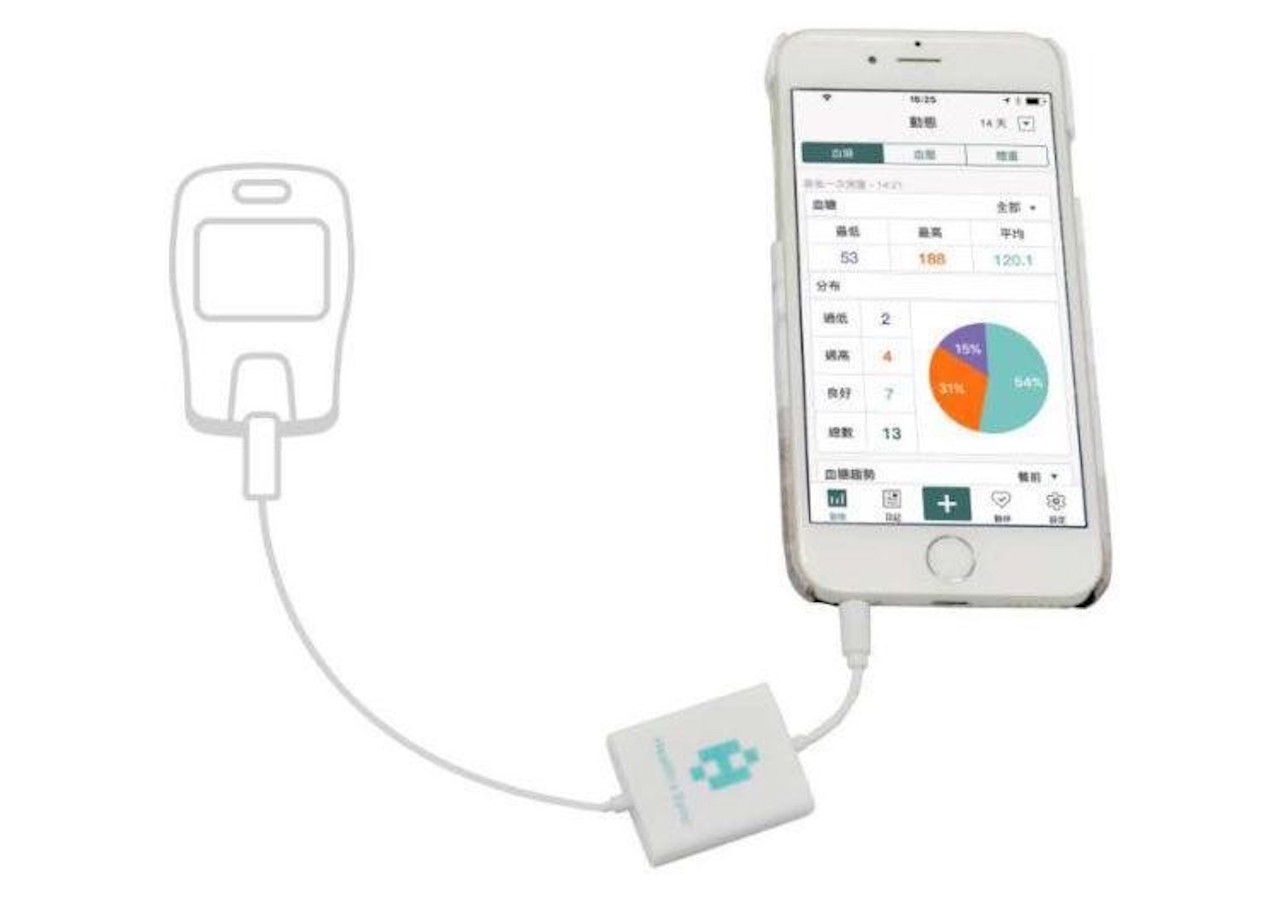 Patients can also input additional data such as blood pressure, and weight, along with factors that influence those readings such as diet, exercise, and medication in order to obtain deeper analysis, as well as reminders and educational content that can assist them to improve the daily management of their condition.
Original News is from Business Next.