Taiwan-based Internet of Things (IoT) startup NextDrive aims to crack Japan's difficult home energy management market by teaming up with local power suppliers.
NextDrive claims its Wi-SUN Cube J home energy solution – marketed as the world's smallest IoT gateway - can save home and retail outlet owners 10-20% on their monthly energy bills
NextDrive co-founder and CEO Jeryuan Yan said in a company statement that the Cube J aims to solve problems of high application costs, impractical size and integration issues traditionally associated with IoT Home Energy Management System (HEMS).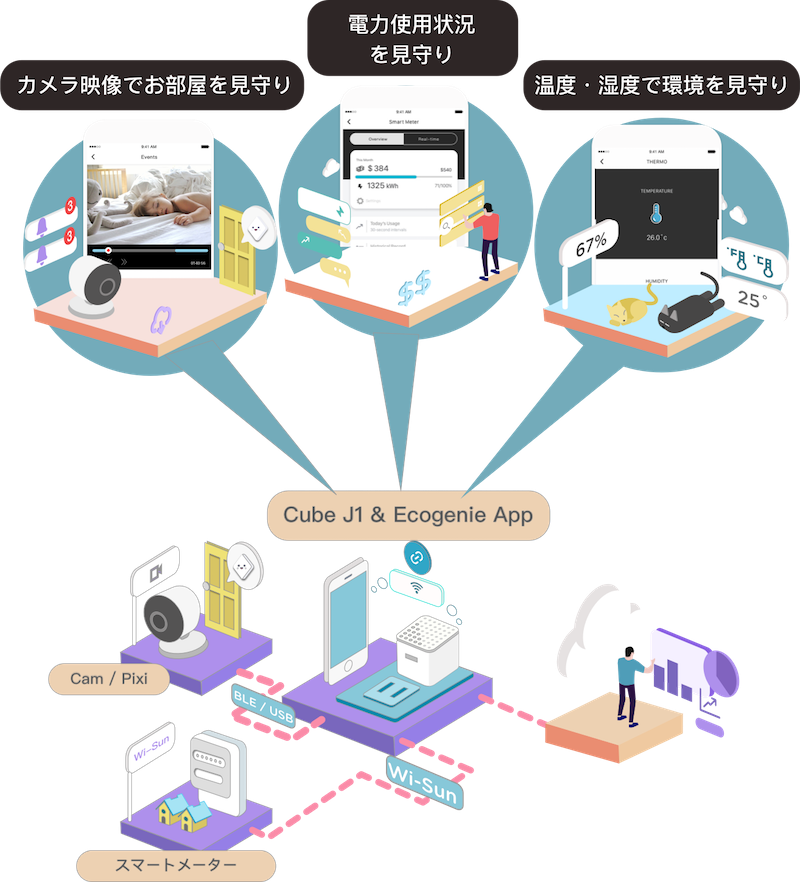 Specifically developed for HEMS in Japan, the product uses wireless communication protocols such as Wi-SUN, Wi-Fi, and Bluetooth to connect to smart grids and smart meters that help improve power management in homes and stores.
"At only 5 centimeters tall and only using 0.5 Watts, Cube J is half the size and uses half the energy of existing devices on the market," the statement said.
Users can use smartphones to automatically schedule actions and record power consumption remotely, as well as receive suggestions and recommendations to reduce power consumption.
The Cube J is compatible with many of NextDrive's existing suite of smart home products, which include home entertainment, environment monitoring and control, and security systems.
Explaining the rationale behind the move into HEMS, CEO Yan said: "It is challenging to monetize connected home solutions because it is not easy to identify what really motivates our users to make additional purchases."
NextDrive is exploiting an opportunity presented by Japan's efforts to liberalize its electricity market and reduce energy intensity in the wake of the 2011 Fukushima power plant disaster and a subsequent pivot away from nuclear power.
The company's technology caught the eyes of leading Japanese electric power researchers during a demonstration at last May's COMPUTEX 2017 event in Taipei.
Dr. Hiroshi Harada, a professor of Graduate School of Informatics at Kyoto University, who spent a lifelong researching on Software Defined Radio (SDR), Smart Utility Network (SUN) and broadband wireless access systems, recently started its research and development collaboration with NextDrive.
A partner with WI Harper and investor in NextDrive, Yvonne Chen says she believes NextDrive is ready to enter a high-standard, competitive Japan market with its innovative products.
In addition to funds from WI Harper, NextDrive has raised funds from Alibaba Entrepreneurs Fund, as well. CEO Yan expressed confidence that the company will continue to grow the Japanese market with a team of 50.
NextDrive's IoT products are currently sold through diverse online and offline channels, including Bic Camera, Japan's largest home appliance supermarket.
Original News From Business Next.