Meet had the opportunity to sit down with Taiwan Startup Stadium's new manager Holly Harrington for an interview.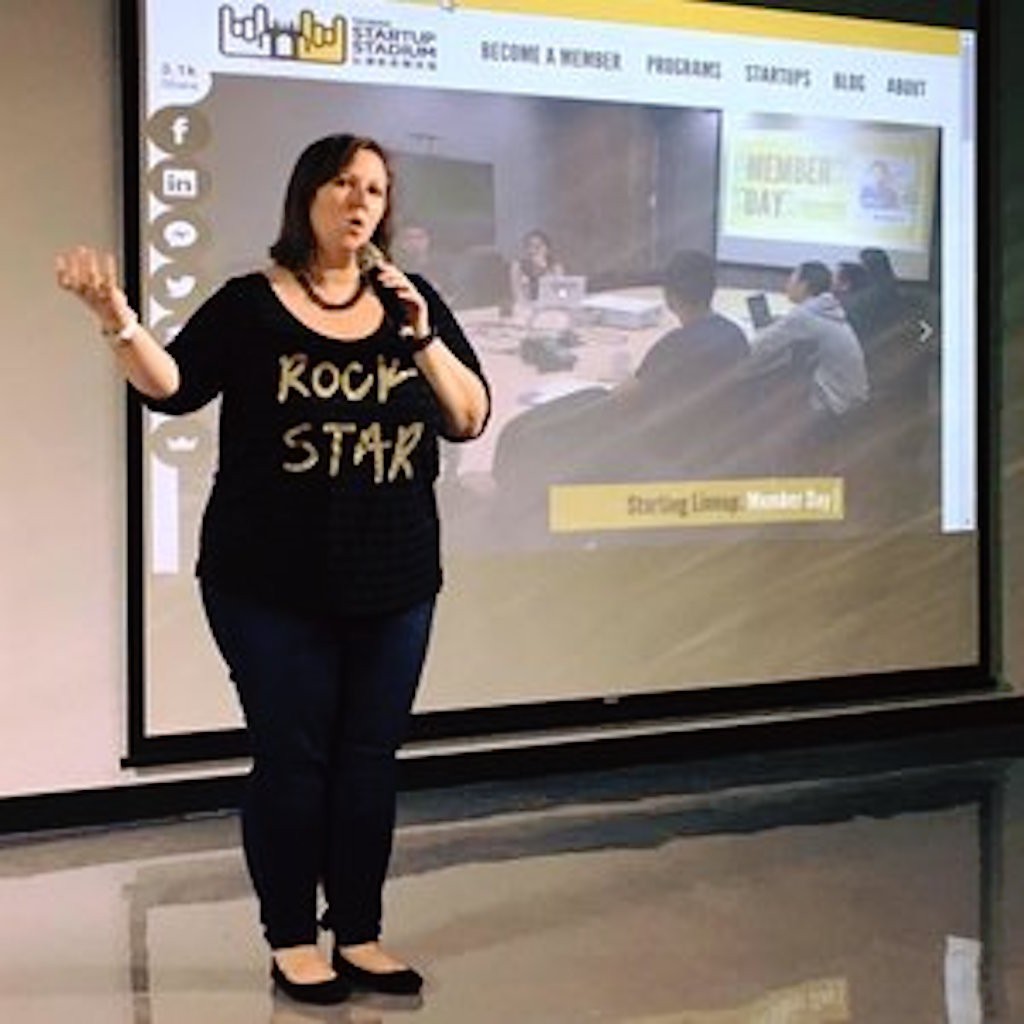 Besides discussing the reshuffle of their team, Holly also shared insights on how startups can increase their chances of success, be it through improving their English, avoiding an over-reliance on media exposure, or looking for lesser-known locations to develop.
A favorite in Taiwan's startup scene, Taiwan Startup Stadium (TSS) recently has undergone a reshuffle of its core team.
Holly hopes that the new members will liven up the venue, as well as signaling to startups that change is nothing to be afraid of. TSS's main goal has not changed one bit, of course: the venue still aims to assist and coach Taiwanese teams for successful international expansion.
Following its wildly successful Rock the Mic event in February, TSS will bring a select group of promising Taiwanese startups to New York for TechCrunch's Disrupt event in May. Besides going to New York, the winning teams at Rock the Mic will also be taken to Silicon Valley.
Holly has been in Taiwan for several years. Fluent in Chinese and equipped with a keen eye for new trends, she is already emerging as a core player within Taiwan's startup ecosystem.
Connect with the world
According to Holly, communication and the ability to stay connected are essentials for startups. Although it may be an old hat, Holly emphasizes that in order to go global, "you simply have to learn English."
For one, a wealth of information relevant to startups and resources is available online, most of it in English. Additionally, it is a prerequisite for startups that want to catch up on the latest news. Finally, having an English presence on social media is a great way of getting exposure and allowing potential customers to stay in the loop.
Holly herself, for instance, is an avid Twitter user and uses the platform to offer concise info and opinions. For startups, too, Twitter is a great tool when used right: Rather than overburdening followers with exaggerated prose, Twitter's word limitation allows for short texts that condense press releases down to the basics.
Don't over rely on Media Coverage
At the same time, Holly warns startups to not rely too much on media coverage or online exposure alone. As she sees it, much coverage already has been manipulated amidst overambitious PR, creating promises that startups may be unable to fulfill in the end.
Holly points out that she has in fact witnessed quite a
few Taiwanese startups wasting resources on media exposure, all the while neglecting the development of their own products.
To be sure, media coverage has its merits when it comes to promoting your ideas, yet each team needs to follow their own plan to realize their vision and devote themselves first to creating mature products and marketability, Holly says. The core message here then is that one should not try to be a celebrity before one's startup can be successful!
Find your own way!
One thing that worries Holly is that although startups are all about innovation and new approaches, many still tend to follow oft-trodden paths too often. For instance, Silicon Valley has become a Mecca for new tech companies, even as better suited locations emerge elsewhere.
Without denying the centrality of the Californian tech scene, Holly suggests that startups should therefore look for alternative paths. For instance, Austin, Texas has recently emerged as new hub in the southern part of the United States. Boasting an excellent infrastructure and lively environment, the city alternatively known as live music capital of the world welcomes international startups wholeheartedly.
In the end, Holly stresses that in order to be successful, startups should think outside the box and engage new challenges. As she sees it, "being an entrepreneur, you should not wait for chances, but create them! Find your own path!" After all, young entrepreneurs can always rely on the guidance and support of Taiwan Startup Stadium.